John Brown, HaveFunBiking.com
Over the past few years, a new category of bicycle has been developing – The Adventure Bike. Although Adventure bikes may look like a road bike, they offer features that allow them to be ridden off road. With such versatility, could these bikes really do it all?
Why Are These Adventure Bikes Different?
Where adventure bikes differ from a road bike is the overall position. adventure bikes typically have a higher bar and shorter top tube than its road counterpart. Also, some Adventure bikes can handle a mountain bike tire. Now you may be wondering "if you can fit mountain bike tires in these bikes, what makes them different from a mountain bike?" I'm glad you asked. Rather than a mountain bike geometry that is focused on quick handling and maneuverability, Adventure bikes geometries focus on stability.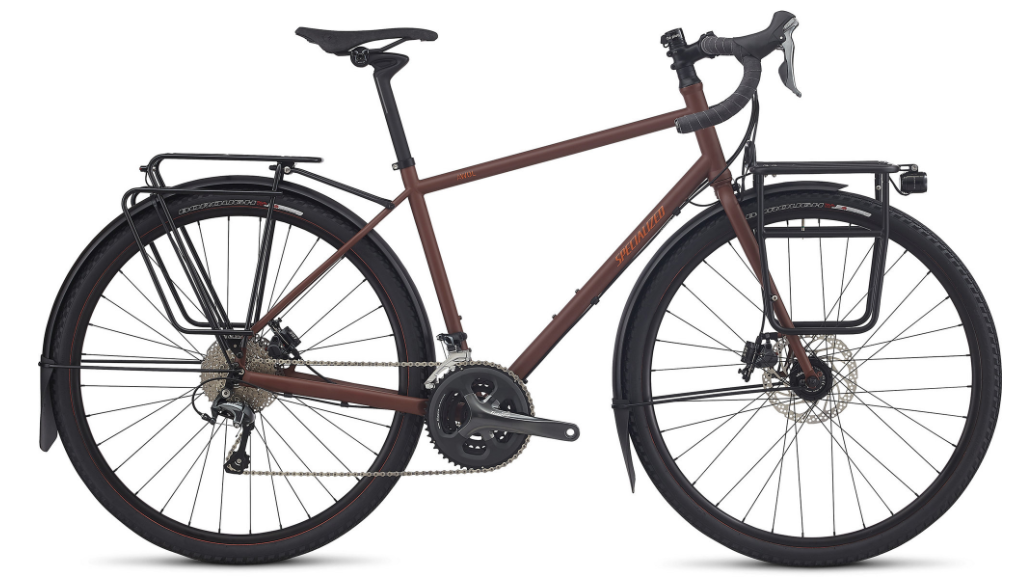 Where Can You Ride A Adventure Bike?
A Adventure bike can be ridden anywhere. The general position on these bikes allows the rider to be comfortable and in control on all types of surfaces. Therefore, riding off road can be as manageable as riding on the pavement. Additionally, adventure bikes can accept narrow road tires, large mountain bike tires, and every size in between. These tire options lend to the Adventure bikes versatility. Also, keep in mind that Adventure bikes all use disc brakes as well, so stopping won't be an issue even if conditions get poor.

Can You Carry All Your Stuff?
The adaptability of an Adventure bike is another great reason to own one. Assuming you want to take multi day trips and need to carry camping equipment, food, clothing, etc. Adventure bikes are built with dozens of braze-ons (threaded inserts that allow you to bolt racks, bottles and fenders to your bike). Many adventure bikes come stock with front and rear racks, so carrying your gear is never an issue. Don't be concerned if you aren't into the rack and fender look, all these bikes still look great unloaded.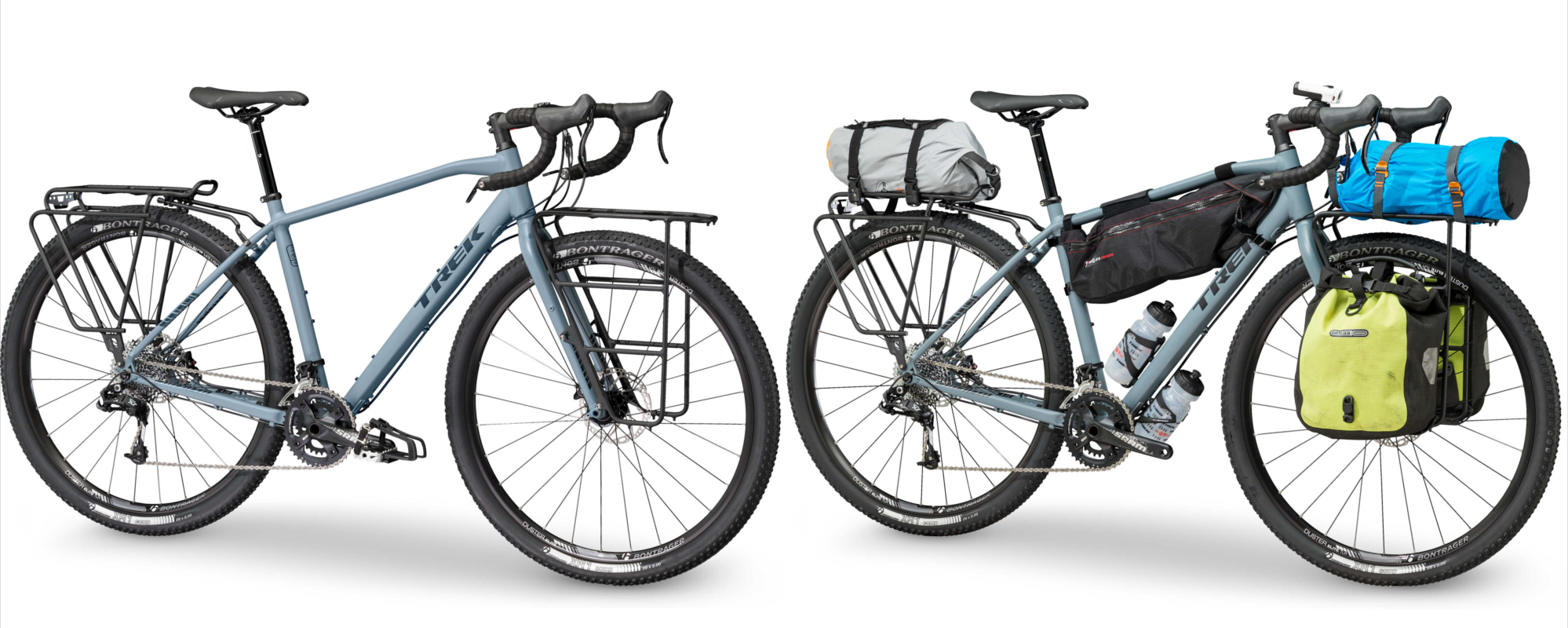 Is There Anything an Adventure Bicycle Can't Do?
Yes and no. Technically, an Adventure bike is stable enough to be ridden on almost any surface, but it won't excel on all of them. For instance, while they look like a road bike, they don't have the same efficiencies. In the same fashion, Adventure bikes are not as nimble as a mountain bike and won't offer the quick handling you would want to attack your local singletrack riding. Therefore, while an Adventure bike may be the best choice to tackle all terrains, it won't offer the same ride as a bike built with a more specific purpose.
Has your interest been piqued? If so, I encourage you to head over to your local bike shop and take a test ride. Because of the versatility, efficiency, and comfort of the Adventure bike, more shops are stocking them than ever.