Bike Pic: Apr 09
Number nine of 30 Days of Biking this Thursday.
Download the
HFB MN Guide
This handy bike guide offers free maps of fun destinations in Minnesota to explore and also includes hundreds of events to participate in for your #NextBikeAdventure.
Download the
HFB IA Guide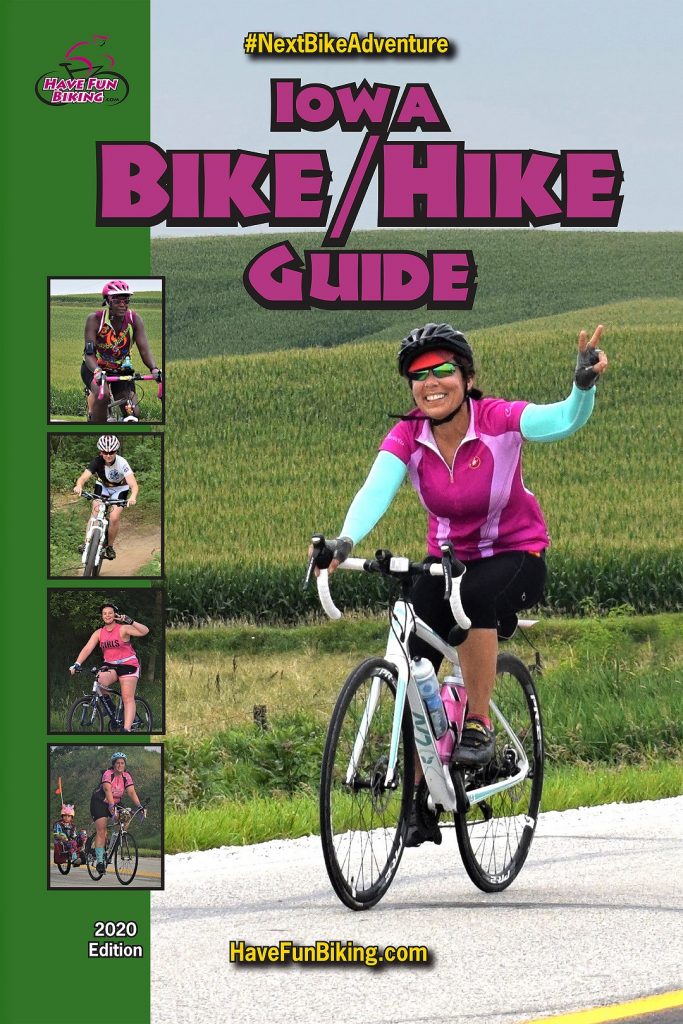 This handy bike guide offers free maps of fun destinations in Iowa to explore and also includes hundreds of events to participate in for your #NextBikeAdventure.
Upcoming Events
From the Blog
As spring weather brings warmer temps and 30-Days of Biking, beginning April 1st social distancing is the new norm. People are asking is it safe to go for a bicycle ride, walk or commute to work during the coronavirus pandemic? The answer is yes, it's safe if you follow the recommended guidelines. Now with gyms, health clubs and schools closed and local health officials recommending the practice of social distancing to meet those guidelines.  Cycling is a healthy means of staying active and is still advised. There is no reason to stop if you feel well, just use some precautions. So take a break from the uncertainty of the news. Get out there and learn some new social-distancing habits, with the helpful tips in this article.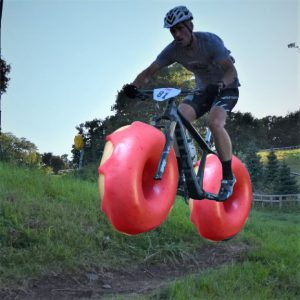 For this Wheelie-Wednesday consider planning a pastry ride. Recently I spent some time in the cradle of liberty, Philadelphia. While there I enjoyed a few rides, but the most enjoyable one was Trek of Philadelphia's Doughnut Ride. I was reminded of the joys of simple rides and good company, rather than difficult efforts and  a competitive pace.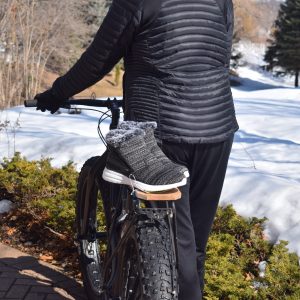 Like the Telic's sandals, the new Apres-Ski Recovery Boot turned out to be the perfect footwear after fat biking along snow-covered trails. After enjoying a fun-filled day in Minnesota's True North landscape it was time to fit into some comfortable footwear and enjoy the local festivities. Originally designed for athletes to help relax the feet after training and competition, my wife found this women's boots perfect for most post riding activities.
You have probably read about electric-assist bicycles, commonly known as e-bikes. With many improvements, the past couple of years, this type of bicycle has grown in popularity around the world. So what exactly is a pedal-assist bicycle? Simply by pedaling, instead of using a twist or thumb throttle, you activate the motor to help turn the drive-train. If you are curious and would like to check them out, stop by a bike shop near you or visit the E-bike Challenge. Either option, here are some questions you may want to get answers for.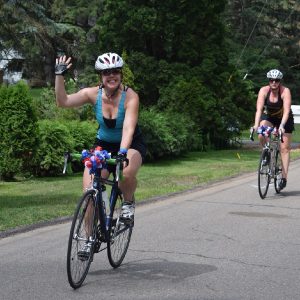 Named for an early settler along the east bank of the Mississippi River. Today the bike-friendly Fridley 10-mile bike loop lets visitors discover art, nature and beautiful flower gardens along the way. With many cycling paths connecting to both the Mississippi River Trail (MRT) and the Rice Creek Trail, bike touring is easy. One of the nine communities of the Twin Cities Gateway, the city of Fridley is located just north of Minneapolis, and a fun place to explore. So, if you enjoy biking along the trails that Red River oxen carts once used we have some options to explore while enjoying the Fridley 10-mile bike loop.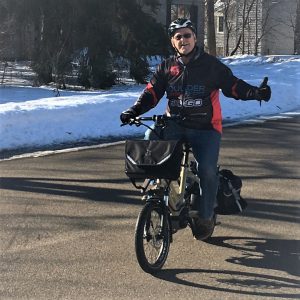 Every so often, I run across a bike that is truly unique and the Tern HSD electric-assist bike is one, and worth checking out. Especially if you are looking for a comfortable ride with options of hauling cargo or a child. As I look over some of the latest electric bikes that will be available to test-ride at the E-bike Challenge Minneapolis. I had a chance to take this new Tern compact cargo e-bike out for a spin.