Welcome to HaveFunBiking
We're your premier source for guides to Minnesota and Wisconsin bicycling and hiking. Whether just getting started riding, looking for long road bike rides, or great mountain bike trails, you can find it here. Let's HaveFunBiking!
Download the
HFB Guide
This handy bike guide offers free maps of fun destinations in Minnesota to explore and also includes hundreds of events to participate in for your #NextBikeAdventure.
Upcoming Events
From the Blog
Here a family is having fun and making memories, on a tandem bike with a tag-along (a.k.a. trailer cycle or trail-a-bike), riding across Iowa, on RAGBRAI 2017.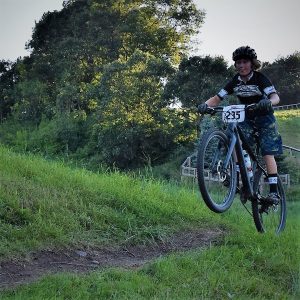 If life were a mountain bike trail and Wheelie Wednesday helped smooth out your day-to-day ride or aided you in dropping into your sweet spot, why not review the following tips.
I was amazed how well the Marin B17 bike handled! To start, it had a near telepathic handling character. Simply I would think about changing direction and the bike did it. Following that, I was amazed at how well its suspension operated. Even when thrown down rocky chutes or off camber, jagged turns, the B17's suspension soaked up anything I threw at it. Even more, when it was time to turn the bike uphill, the suspension resisted bobbing and transferred all my pedaling efforts to find rear wheel traction.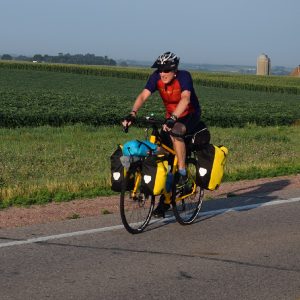 Here's a touring cyclist enjoys the open road, passing along lush green farm fields, having fun riding across the countryside before the season turns.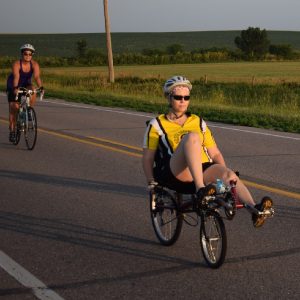 Here are some more bicycle riders having fun, pedaling into the morning sun on a picture perfect day heading out of Orange City, IA, on RAGBRAI 2017.
The farther you drive into northern Minnesota the more you'll find yourself surrounded by trees, lakes, and never-ending roads and trails and the Brainerd Lakes Area is no exception.