Welcome to HaveFunBiking
We're your premier source for guides to Minnesota and Wisconsin bicycling and hiking. Whether just getting started riding, looking for long road bike rides, or great mountain bike trails, you can find it here. Let's HaveFunBiking!
Download the
HFB Guide
This handy bike guide offers free maps of fun destinations in Minnesota to explore and also includes hundreds of events to participate in for your #NextBikeAdventure.
Upcoming Events
From the Blog
Yeah its Friday and with so many fat bike races coming up why not consider entering one. Not to win, unless you are highly competitive, but to get out on a new fat bike course that is groomed and ready to explore.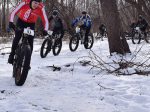 A bike pic and event to remember! This photo was taken last year at the Get Phat with Pat event which is coming again this Saturday, January 20, in the Minnesota River Bottoms in Bloomington, MN. Plus more weekend events listed.
Towards the southern edge of the Bloomington river bottoms trail there's a bridge that takes you across the Minnesota River. Right before the Bloomington Ferry Bridge you'll see a rocky slope that travels down into the woods. This slope is the start of a great adventure.
A bike pic to remember! This wheelie Wednesday take a chance, if life were a mountain bike trail a wheelie could help smooth out your day-to-day ride or aided in dropping into your sweet spot.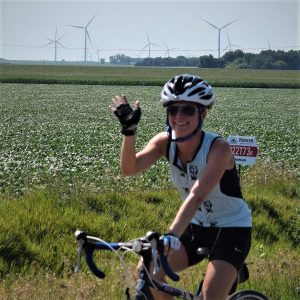 Fond summer memories on RAGBRAI, as this biker chick in the saddle riding across Iowa enjoys fresh country air, soybean fields and wind turbines along the way.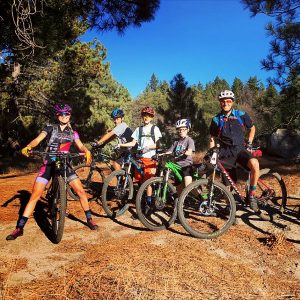 Having been involved with many teams and clubs over the years has given me the opportunity to own many custom pieces of cycling clothing, along with name brand cycling jerseys. What I have found is there are some pros and cons to both custom and brand name product. Read on to see how Athlos did in my review!