Bike Pic: Oct 14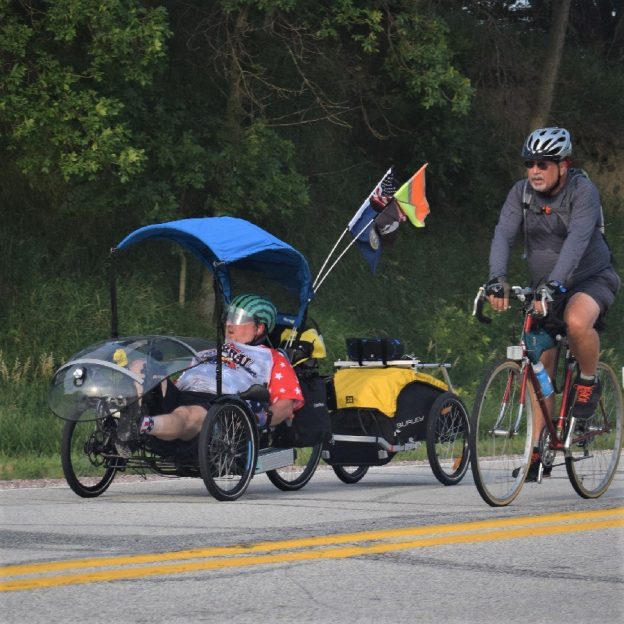 Fun riding into the Monday morning sun on an e-assist trike
Download the
HFB MN Guide
This handy bike guide offers free maps of fun destinations in Minnesota to explore and also includes hundreds of events to participate in for your #NextBikeAdventure.
Download the
HFB IA Guide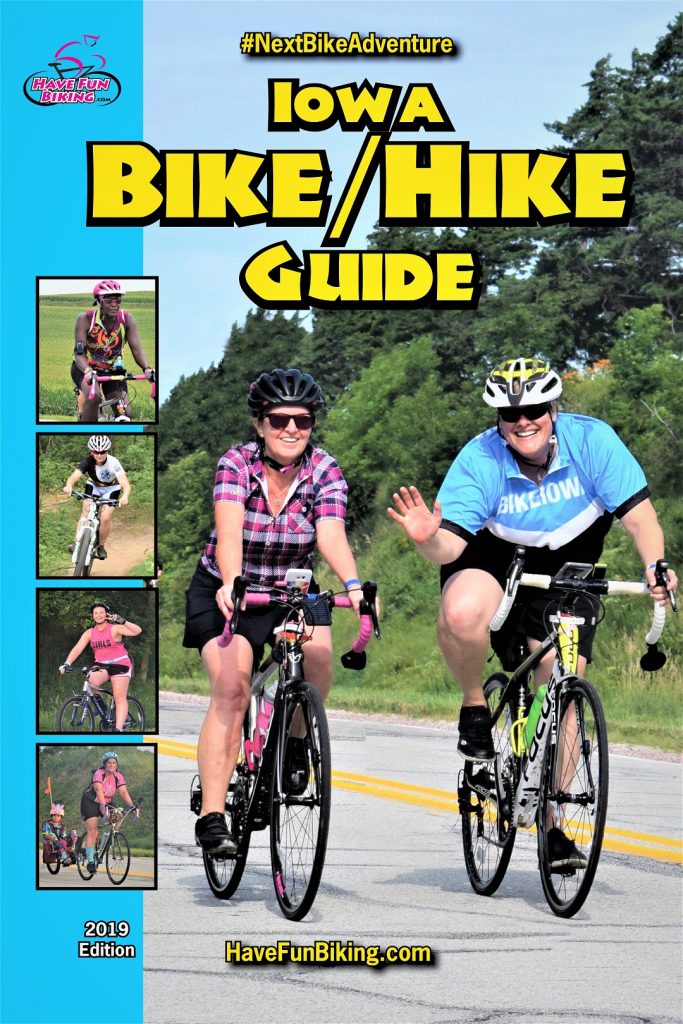 This handy bike guide offers free maps of fun destinations in Iowa to explore and also includes hundreds of events to participate in for your #NextBikeAdventure.
Upcoming Events
From the Blog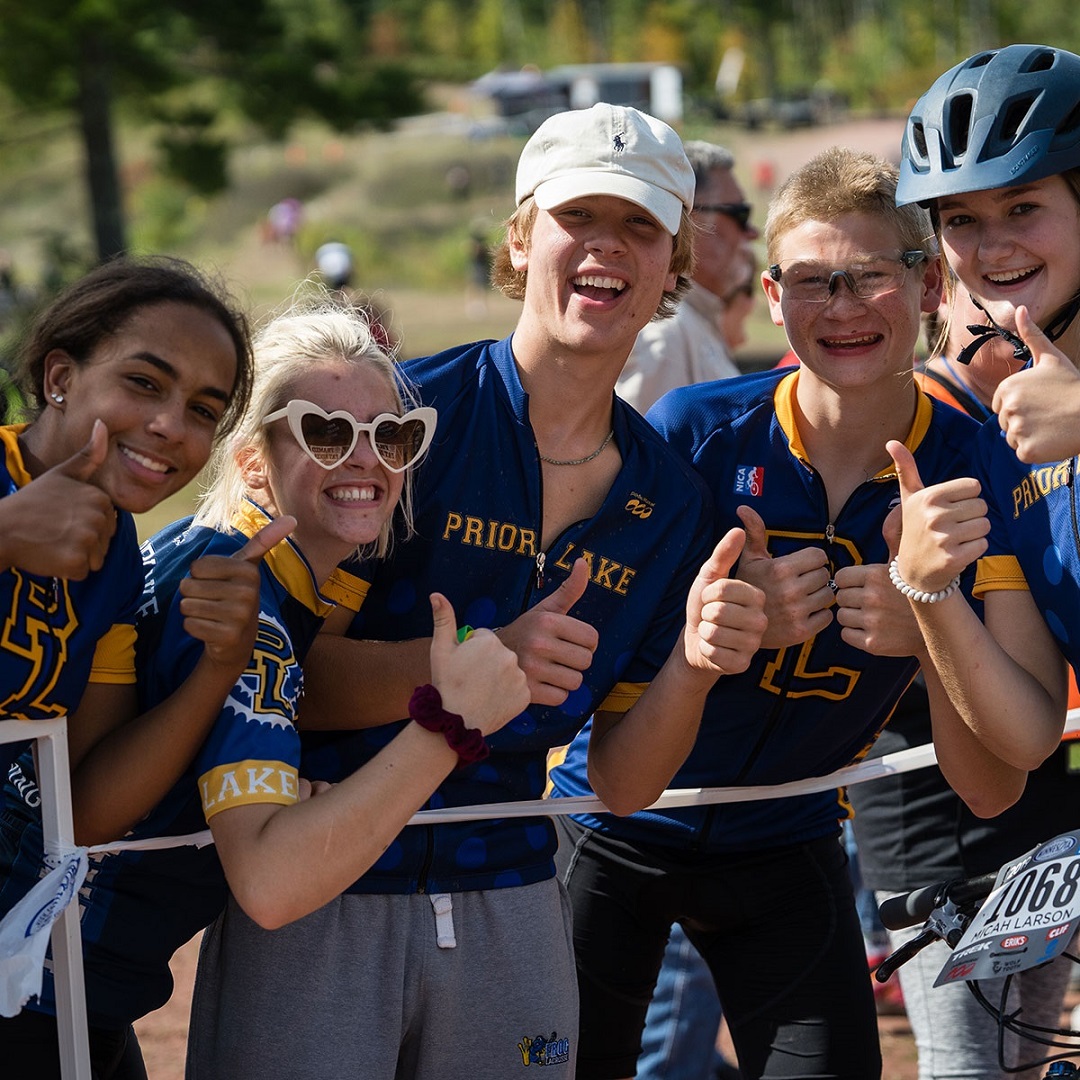 After a successful MN MTB League Race #1 in Austin, MN, the last week of August. Races #2 and #3 of the Minnesota High School Cycling League were challenged by Mother Nature with wet weather, cancellations and a shorter race track. As racers and spectators arrived at Lake Rebecca, near Rockford, MN for Race Weekend #2 on September 7th the rain arrived soon after. But, even with damp and soggy race conditions, the racing excitement stayed strong for the day. With strong rains pounding the area through the evening, Sunday races had to be canceled. The following weekend rainy weather returned to haunt Race #3. But the community had a couple of tricks to keep the race running and stay-off another cancellation.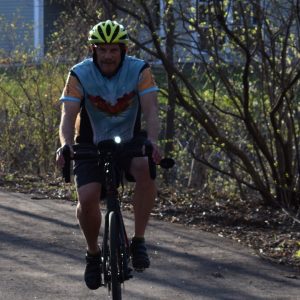 With school now in session and fall in full swing, we should all consider using the visible gear now available as a key component so we are better seen while riding our bikes. The two main forms of visibility we need to focus on are passive and active visibility. Things like reflectors and bright colors are forms of passive visibility. While lights and blinkers are great examples of active visibility. Read on to see where each one is helpful and most efficient.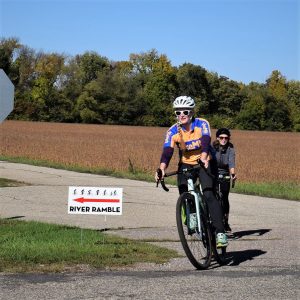 Join some 2,000 bicyclists on Sunday, October 6th for the ninth annual Mankato River Ramble. This year's ride offers three loop options, a 16, 30, or 42-mile route featuring great rest stops, ride support, delicious food and beverages, live music and much more. Routes can be easily combined for those who want to add on additional mileage.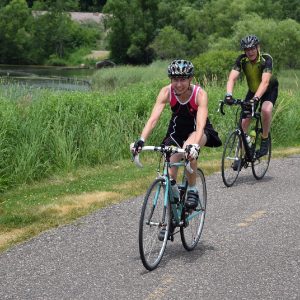 As fall approaches and many of the migratory birds are starting to gather for their departure south on the flyway we wanted to share a few bike/birding hotspots we found in the north Twin Cities Metro Area. While ground-truthing a few bike maps in the Minnesota Bike/Hike Guide we noticed some migratory wildlife haunts perfect for viewing the fall migration that you may want to check out along the paved bike trails.
Recently announced, the old Toys R Us locations in Bloomington MN, has opened its doors to Free Bikes 4 Kidz, providing them an amazing workspace to clean, repair and distribute 7000+ bikes for their bike giveaway program. Scheduled early in December the 2019 Bike Give-Away program needs volunteers to help collect bikes on October 5th. Then help prepare them for the big event in December. Can you help?
With the summer season unofficially off the calendar, fall is a great time to extend your bike riding adventures in Iowa, Minnesota, and Wisconsin. As the leaves change colors along the miles of paved and mountain bike trails, cyclists will find a kaleidoscope of peak colors at every turn. Especially with the abundant rainfall, we have had this year. Colors along the trails and roadways are predicted to be spectacular. If the weather remains mostly sunny during the day with cooler temps at night, conditions favor stunning vistas while exploring the upper Midwest. Enjoy!