by John Brown, HaveFunBiking.com
Congratulations, you have decided to take the leap and plan a great bike adventure. It could be a small charity ride, your first triathlon, a multi-day bike tour, or a fun filled trip for the whole family to the library. Whatever the bike adventure, there are a few things you should know before leaving your front door.
Pack Heavy For The Ride

I'm not encouraging you to bring everything you own, but be sure to pack for all kinds of situations. Be sure to bring extra tubes, chain lube, hex keys, rags or wipes and a air pump to keep your bike running. If you are traveling with the family, be sure to bring things for the kids to do during down time. A magnifying glass, a bug book and bags to carry home newly found "treasures" can be just the thing to encourage kids to explore while off the bike.
Pack Heavy For The Rider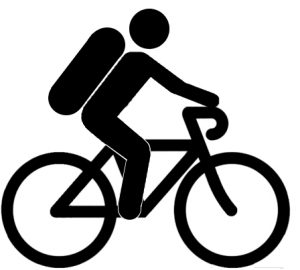 Again, packing the kitchen sink will not be helpful, but being prepared goes a long way in having a great bike adventure. At the very least, pack a clean change of clothes for everyone and leave them in the car, if multi-modal commuting. Being able to change into clean clothes makes the drive home more comfortable and might be necessary if your kids explored a little too hard. Plus, a jacket, arm warmers, knee warmers and rain gear for changing weather conditions keep all parties comfortable – and don't forget food (for pre, during, and post ride), and water. Beyond those things, pack a towel (even if you don't plan to get wet). A towel make a great changing mat and can be rolled to act as a pillow or offer some privacy when changing in public.
Know Your Route
Most events will share a map of the route in advance. Print a paper version of it just in case your digital solution fails. If you are making your own route, create and print a cue sheet and map. On a cue sheet, each turn of the ride is listed by street and distance for quick reference. Also look the Minnesota Bike/Hike guide for great routes around the upper Midwest,
Plan "Surprise" Rewards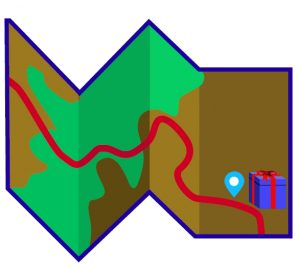 When riding with the family, it's a great idea to plan rest stops in advance. Stopping at a convenience store for a treat or a Ice cream parlor for a cone are all the reward your kids could want after a warm summer trip. Same concept applies for adults. Stopping for a good meal or great micro brew can do a lot to keep morale high.
Random Goods
Even if you plan and pack well, unexpected things happen. Be sure to ride with a zip lock bag (preferably big enough to house you phone to keep it dry), a small bit of Duct tape, travel tissues, 4 quarters, and a ten-dollar bill. With those items, you can protect things from the elements, repair the un-repairable, buy ice cream, and do a host of other things.
Take Care Of Your Baby
A mechanical problem on a bike adventure is the worst. Avoid any issues by first cleaning your bike thoroughly, then taking it in for service. Having your bike running in tip top shape makes the ride that much more enjoyable. If you are traveling as a group, periodically inspect the bikes position on the car rack. Poorly positioned bikes banging together have ruined lots of adventures before they began.  Car exhaust will easily melt bicycle tires, inspect that your bike is not positioned in line with the car's tail pipe.
Think Of It As A Bike Adventure
Of all the "things" you bring with you, be sure to leave your stress at home. No ride has ever gone according to plan. In fact, some of my most enjoyable rides were the ones where everything went wrong! Lasting memories can be built at any time, so enjoy the journey, stay positive and smell the roses along the way on your next bike adventure.