by John Brown, HaveFunBiking.com
Thanksgiving is over and the panic of holiday gift buying is in full effect. Don't get too concerned, HaveFunBiking.com has you covered with our picks for the very best holiday gift guide ideas.
A gift guide for lovers of bikes
A bike waiting for you under the tree will be a thrill at any age. Over my 25 years in the cycling industry, I have found that the excitement of a new bike only increases as you get older. Here are a few of our very favorite bikes.
Marin has packed a ton of value into these bicycles. Their aluminum frame is comprised of highly manipulated tubing and buttery smooth sealed bearing pivots. All together, it's hard to find a better value.  As a 120mm travel trail bike, it is at home on almost any trail. The 27.5" x 3" tires offer unparalleled confidence even when the trails get rough. With models starting at $2100 that sport fully tunable suspension, a 1×11 speed drivetrain and hydraulic Shimano disc brakes, there's very little competition.

"Set Stuff Done" is right! The Tern GSD leaves almost nothing to be desired from a utility bike. It can be easily stored upright and out of the way when not in use, loaded to the gills with cargo, or equipped to carry a passenger. In fact, thanks to the Bosch motor and ability to run two batteries, the possibilities for this bike are nearly endless. Hop over to the Tern site and see what there is to offer.
Simply put, this is the best looking E-bike I have seen. It uses a smart component selection that compliments the Shimano XT Motor, making the Bold 2 a dream machine. Ample power will lift you up the hills and the bikes great geometry, Rockshox suspension, and hydraulic disc brakes will allow you to attack the descents with confidence. Buzz over to Focus and read up on this spectacular machine.
Gift guide Accesories
For the Commuter on your list there is no better or safer gift than the Lupine SL-A7. It's amazing light output and surgically accurate beam pattern are unparalleled in realm of cycling lights. For more info, take a look at our Out of the box article.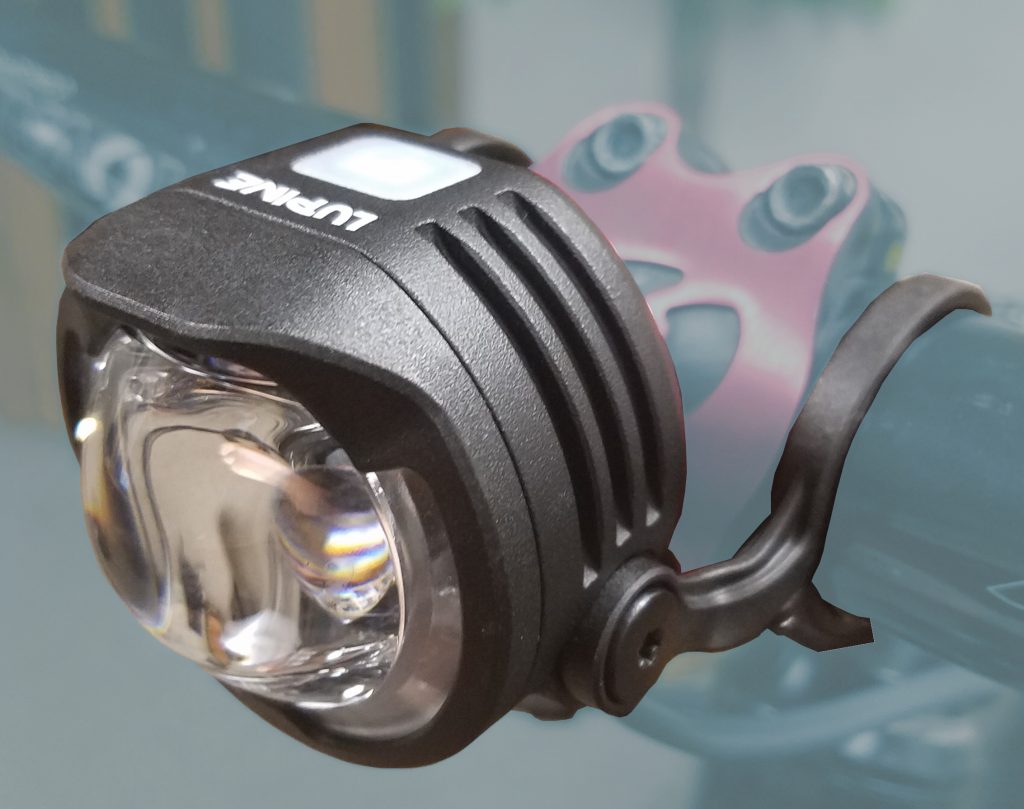 Helmets typically do one thing and one thing only – keep your head safe. MagicShine has infused their expertise in lighting into the helmet to create the very best in safety and visibility. The Genie helmet has a surprisingly bright  350 lumen headlamp, a rear blinker, and remote controlled blinkers. Click here for more info.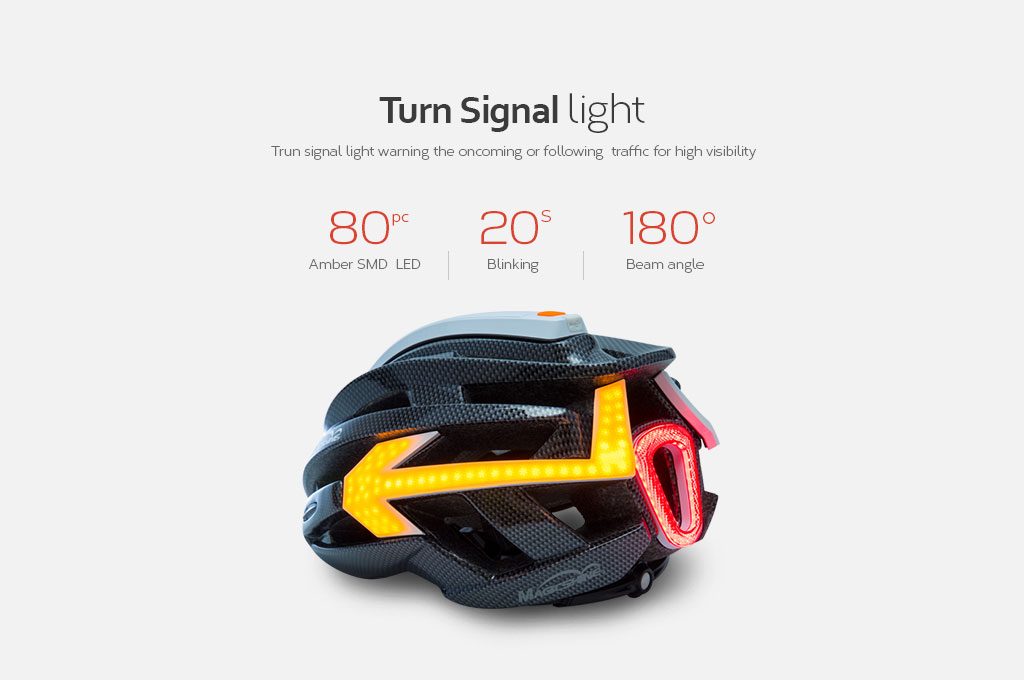 I received one of these fenders as a giveaway and never actually though anything about it. That is until one day when I was getting ready to leave for work on my cross bike and it began to rain. Without time to install a complete fender set, I grabbed the "giveaway", and clipped it to my saddle. While I never thought much about the Ass Saver, the designers sure did. This fender that weighs almost nothing, can be installed in seconds, and packed away easily was an absolute epiphany. As advertised it kept my rear dry and never moved from its place. Buy one for all your friends, there that good.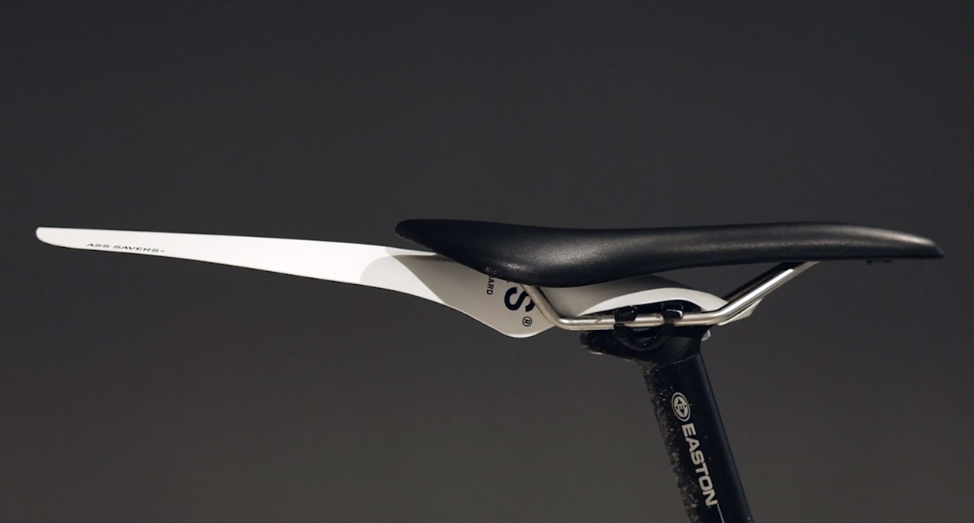 Quietly and persistently, Manitou has been making a name for themselves as a sturdy, efficient, tune-able and high-quality suspension brand. Many don't consider adjusting their suspension an important feature, and that is because most suspension is not very tune-able. This is not the case with Manitou. In fact they offer more range of tuning adjustment than most brands as well as aftermarket kits to make your suspension fit your needs perfectly. They do this while maintaining one of the most precise steering chassis around.
A lifelong cycling and industry veteran, Chris Lintaman, started the shoe company bearing his name in his new home of Taichung Taiwan. I remember him starting out the brand as a guy with a bag of shoes at Eurobike. Fast forward to today where you can see his shoes under professional cyclists around the world. The reason so many professional riders buy  Lintaman shoes is because they are wildly adjustable for fit, and massively efficient. If you are looking for the most comfortable shoes in the world, look no further than Lintaman.
Minnesota winters are tough to say the least. Happily, this winter has been made easier for me by Sealskinz. Starting with there waterproof socks, saving my toes in the fall, and moving into the Halo gloves remarkable warmth into the Icy low teens, Sealskinz has kept me warm time and time again. Check out a few of our reviews for more info, or click to their site to see the whole line.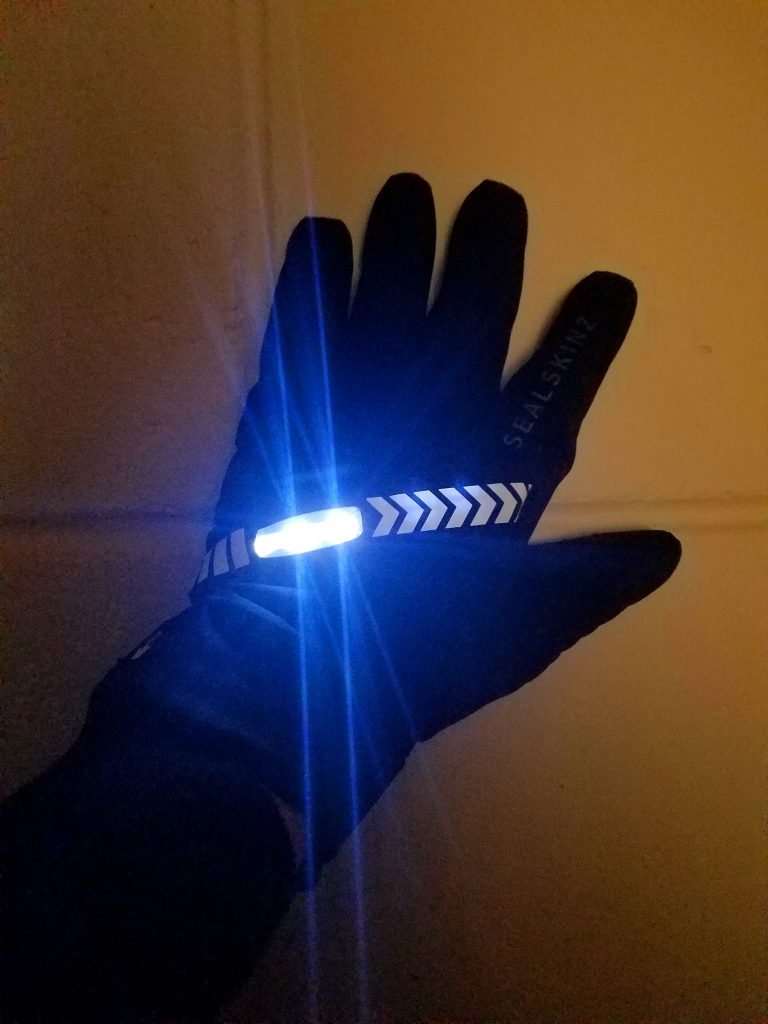 Over the last 25 years, I've repeatedly been impressed with Vittoria tires. That same feeling carries into my most recent test of the Vittoria Bomboloni 27+ tires. For your mountain biking gift getter, these tires are awesome!
Anyone on your holiday list that rides needs electrolyte replacement at some point. The supplement I would recommend above all else is Tailwind Nutrition. The light flavor and lack of an aftertaste are reason enough to use Tailwind. Now when you couple those reasons with the fact that Tailwind will never leave your belly sour like so many other sports drinks, the choice is easy.
What do you get the rider who has everything? Something custom! Athlos is new to the custom clothing game, and are making some serious waves. Custom used to mean you needed to buy huge quantities, and settle for low quality. With Athlos, you can buy one jersey and the quality is on par with the best cycling brands who charge three times the cost. Additionally, Athlos has a team of designers waiting to convert your thoughts and concepts into a real-world design.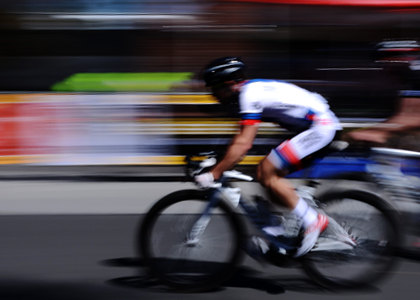 For students, commuters, or rides who just love to have their bicycles well secured, RockMounts locks are a great gift. Over the past few years, RockyMounts invested heavily into their lock designs and came up with some really cool product. I love their Carlito lock most of all because it is light, tough, and easy to use.
Why not stuff stocking with stockings? Darn tough is a sock company out of Vermont with a lifetime sock warranty. Yes, you read that correctly. Forget an everlasting gobstopper, you can buy someone socks that will last forever! When I met with the sales group at Darn Tough, and pressed them about their warranty, they couldn't have been any clearer – Lifetime Waranty! "what if I have a air of 15 year old socks?" I asked, "Lifetime warranty" they replied. "What if I wear only one pair of socks through a six month Appalachian Trail hike" I asked, "Lifetime Warrant" they replied. After a few months of wearing the Darn Tough Socks, I must say they are super comfortable, and as tough as the namesake.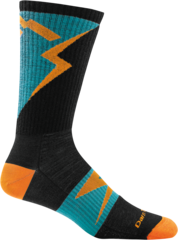 We all need to get our bike from point A to point B. What nobody thinks about is the inherent danger in traveling with your bike on the back of your car. Bikes can obscure the tail lights from other drivers and make it difficult to see when you are stopping. Enter AutoRack to the rescue. This light setup weighs almost nothing and mounts to the last bike on your rack by way of a few straps. This gift is perfect for any rider!