by John Brown, HaveFunBiking.com
Giving back to the trails, paths, roads and events you enjoy is a great way to stockpile some good karma and it's fun! There are countless ways to give back to your cycling community. For example, you can volunteer to support rides, clean up a trail system, build a trail, support a high school cycling program, or help repair bikes for new riders. Read on for some more details.
Giving back to your cycling community by trail building
There are thousands of trails throughout the U.S. and they all need help to stay ride-able. Specifically, repairing places where rain water creates ruts and removes soil. As a result, water damages trails even if riders, hikers, and horses aren't using them. As a result of this damage, user groups meet to do regular trail work to combat the deterioration of local trails and paths. IMBA (The International Mountain Biking Association) has training programs that teach groups how to keep trails in pristine shape. However, If you are looking for something more immediate, track down a local group, pick up a shovel or rake, and help with the next trail day.
If you are looking for a few other great ways of giving back, IMBA has a concise list.
Volunteer to support others

There is always a need for volunteers at bicycle events. Because of that need, many events offer exceptional perks to anyone donating their time. Examples are; being able to earn free entrance into the Bike New York ride, getting preferential registration position to enter into Ironman races that quickly fill up and meeting professional cyclists at Gran Fondo events. Moreover, the largest perk in giving back is helping your fellow riders have a great time.
Volunteer to lead others
Join a local club and host a ride! Use your love of cycling to teach others a great new route, new trail, or where to stop for the world's best doughnut. If you haven't ever lead a group ride, learn the basics here.
Get kids into riding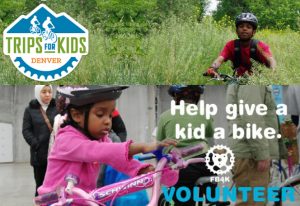 There are amazing people out there who have dedicated limitless hours to getting new riders on bikes. Two groups that come to mind are Free Bikes 4 Kidz and Trips for Kids. Both have placed thousands of bicycles into the hands of underprivileged kids. Additionally, Trips for Kids also offers rides and training for young cyclists. Check out the overview of each below.
Free Bikes 4 Kidz is a non-profit organization geared toward helping all kids ride into a happier, healthier childhood by providing bikes to those most in need. The public donates gently used bikes and thousands of volunteers clean them, refurbish them, and then then give them away to kids in need. To date, over 32,000 bikes have been given away.
Trips for Kids Started out as a California dream with a handful of volunteers. Trips for Kids has grown into a national movement with over 75 independent chapters running the Trail Rides program.
Keep kids riding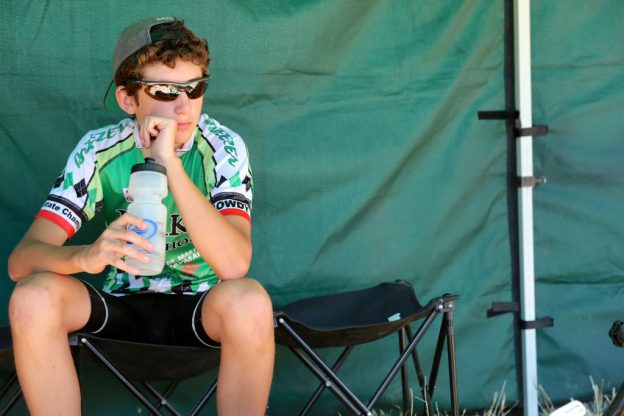 The fastest growing sport in high school athletics is mountain biking. The organization spearheading this movement is The National Interscholastic Cycling Association (NICA for short). The NICA Volunteer Program is your opportunity to be a part of the high school cycling movement! NICA is always looking for enthusiastic and dedicated people to help with a variety of tasks necessary to promote its programs. Tasks can include calling or mailing campaigns, research, data upkeep, event preparation and execution, and much more. Some volunteer opportunities can even be completed from home.