This last Saturday, HaveFunBiking.com covered one of the coolest races we have seen in a long time. Putting more kids on bikes the Strider Snow Cup, was a great way to see our future cyclists in action. With skis attached to the bike wheels, there were a lot of winners on the hill for this family-friendly event.
Putting more kids on bikes
Teaching kids to ride on two-wheels, Strider held the 2019 Strider Snow Cup, on Buck Hill in Burnsville, MN. Youngsters, ages two to five, took to the bunny hill slopes on their Strider 12 Bikes, outfitted with snow ski accessories. It was a perfect, fun-filled, true north, weather day for the kids.
Dubbed as the "Toddler Tour de France" by The Wall Street Journal and ESPN. Wave after wave of toddlers made their way down the course.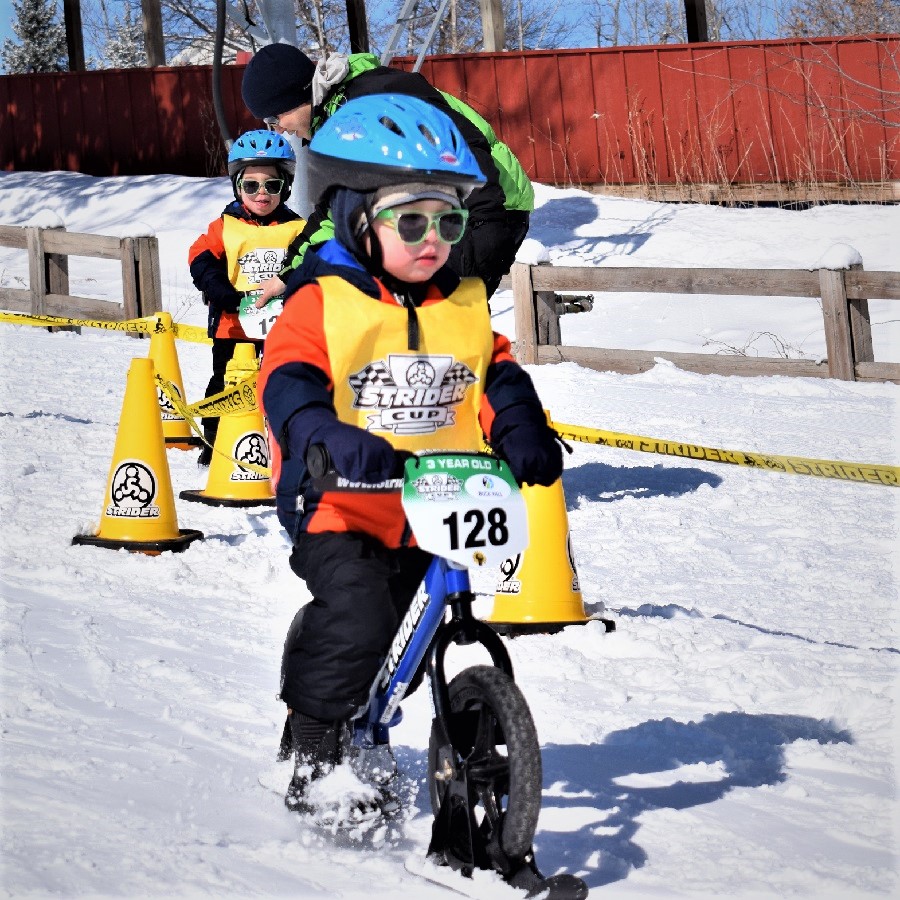 The Strider Snow Cup is an extension of the family-friendly events held in the summer months.  This March 2nd event allowed young, two-wheeling tots a much different climate to ride in.  This was the first Strider Snow Cup Race in the U.S.A., since 2013.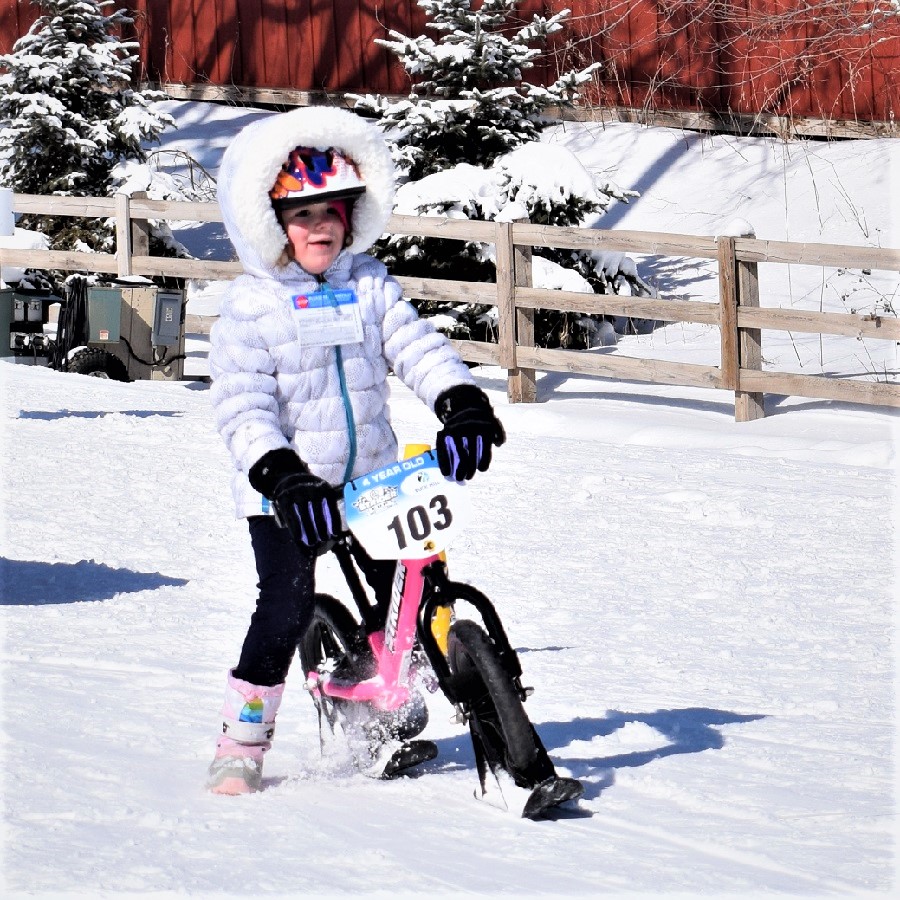 Using the Strider Snow Ski accessory, a Strider 12 Balance Bike can be converted for use in the snow. This makes riding year-round in any climate a reality.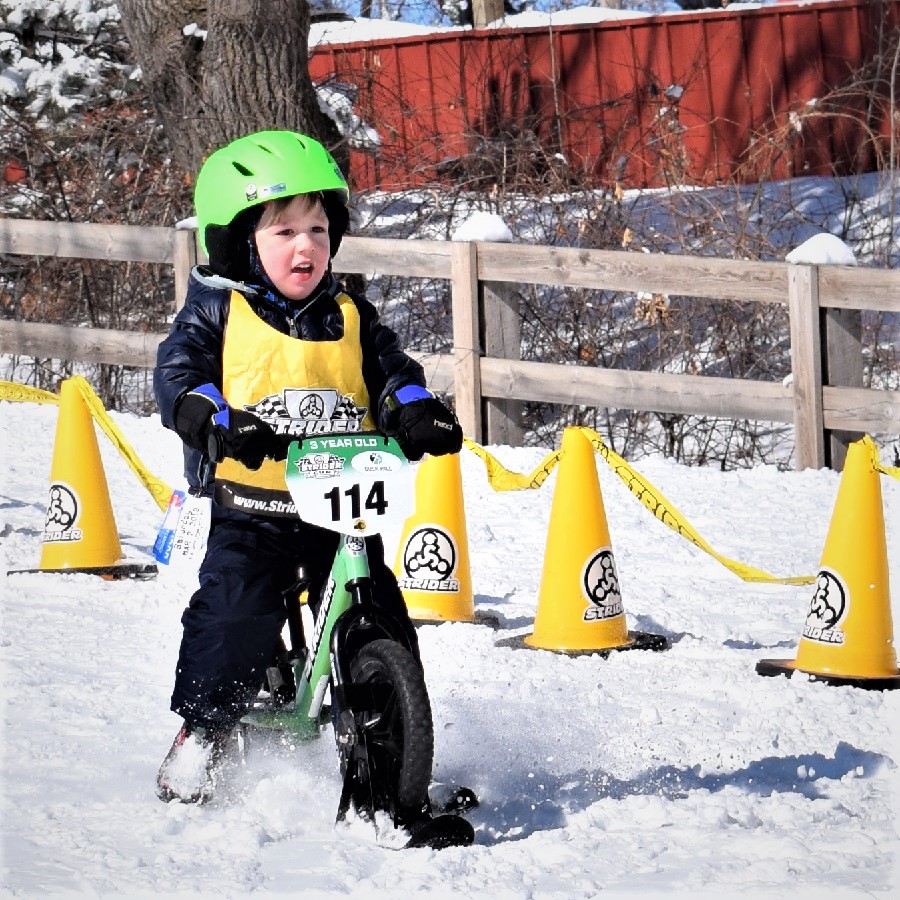 Future Strider Cup Races
For 2019, the Strider Snow Cup, at Buck Hill was the first race of the season. And, once the snow melts, Strider will continue its warm-weather races, in the U.S., as follows:
Saturday, May 4, 2019: LA Live, Los Angeles
Saturday, June 15, 2019: Boulder Civic Area (Central Park), Boulder, Colorado
Saturday, July 6, 2019: The Commons, Minneapolis
Friday and Saturday, October 4-5, 2019: NASCAR Hall of Fame, Charlotte, North Carolina (Strider Cup World Championship)
No qualification is necessary to participate in a Strider Cup or Strider Cup World Championship event. Registration for the May – October 2019 races is available at www.StriderBikes.com.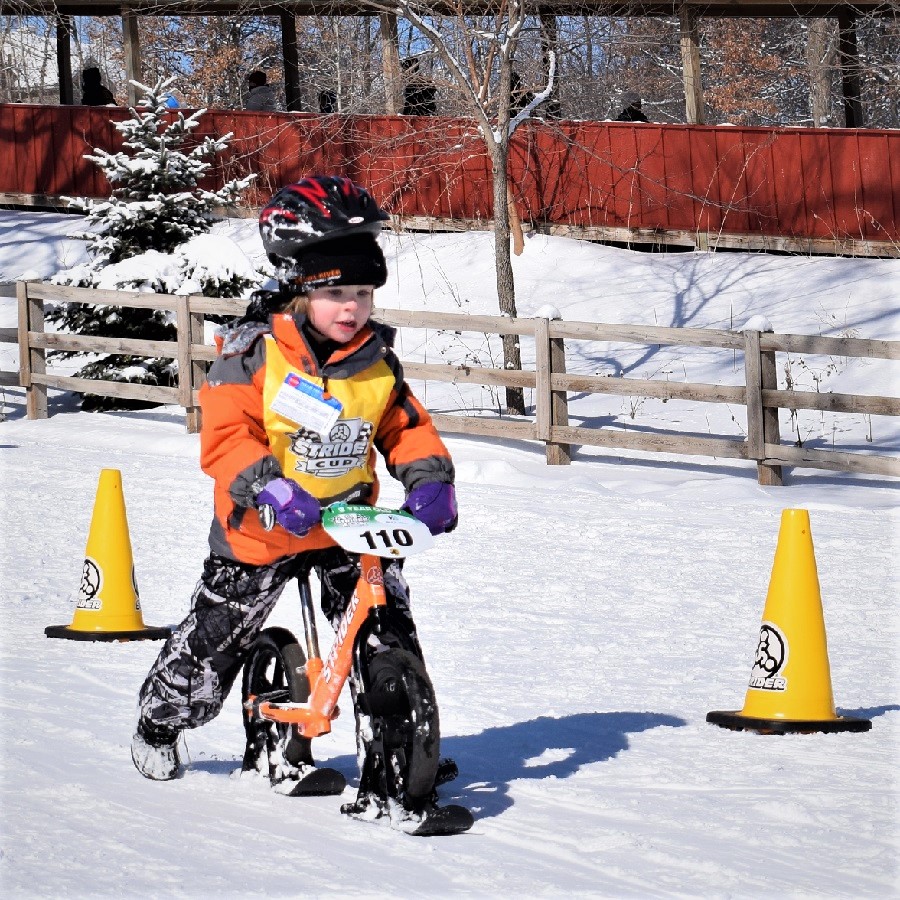 The 2019 Strider Snow Cup event was held right off the "Magic Carpet" section of Buck Hill Ski Area.  It's a downhill slalom race; some running and striding on the balanced bike involved.