With a growing demand for e-bikes, the electric bike expo organizer of several significant events in Europe is returning with the E-bike Challenge. Back at the Minneapolis Convention Center, March 11 -12, 2023, this will again be the place for consumers and businesses to test and compare the many e-bicycles and cargo bikes. Deemed a success this spring for the second year, attendees of all ages and abilities will again be able to test-ride the latest e-bikes on the enormous indoor cycle track. As the E-bike Challenge returns with more e-bikes and cargo bikes to test ride, mark your calendar and plan to attend.
What exactly is a pedal-assist bike or e-bike?
An e-bike is a bicycle with a battery and electric motor, allowing cyclists to ride farther and with greater ease. The bicycle doesn't do all the work; it assists! The bicyclist must pedal for the motor to engage, enabling a more leisurely ride. Again, in 2023, various vendors representing dozens of electric bicycle brands will be at the Challenge. This will allow attendees to ask questions and test ride many styles and types of e-bikes and e-trikes while visiting. Select the best models for commuting, recreation riding, hauling cargo, families, and more! You will also find e-fat-tire bikes for winter or off-road riding, plus many e-bike accessories.
Start your E-bike Challenge visit with an e-bike parade
An e-bike runway fashion show will showcase the latest models of e-bikes and
accessories. Dozens of bicycle exhibitors, including Pedego, Specialized, Riese & Müller,
and GoCycle, will show their latest electric bike innovations.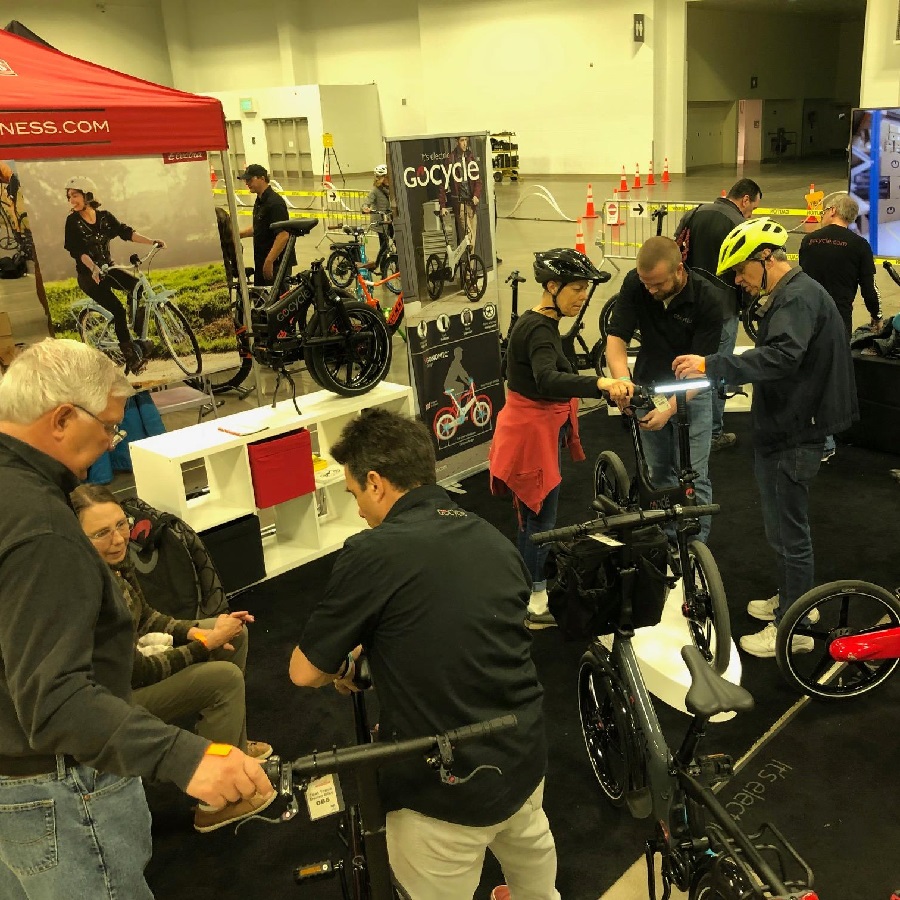 Discover the Hike & Camp area
There will also be a Hike & Camp or a Bike Xperience area to showcase outdoor activities. Attendees will learn about e-bikes and find fun places to ride and routes to explore. In the exhibition hall, you will also find tourist destinations, places for trekking, mountain biking, and many fun activities for kids.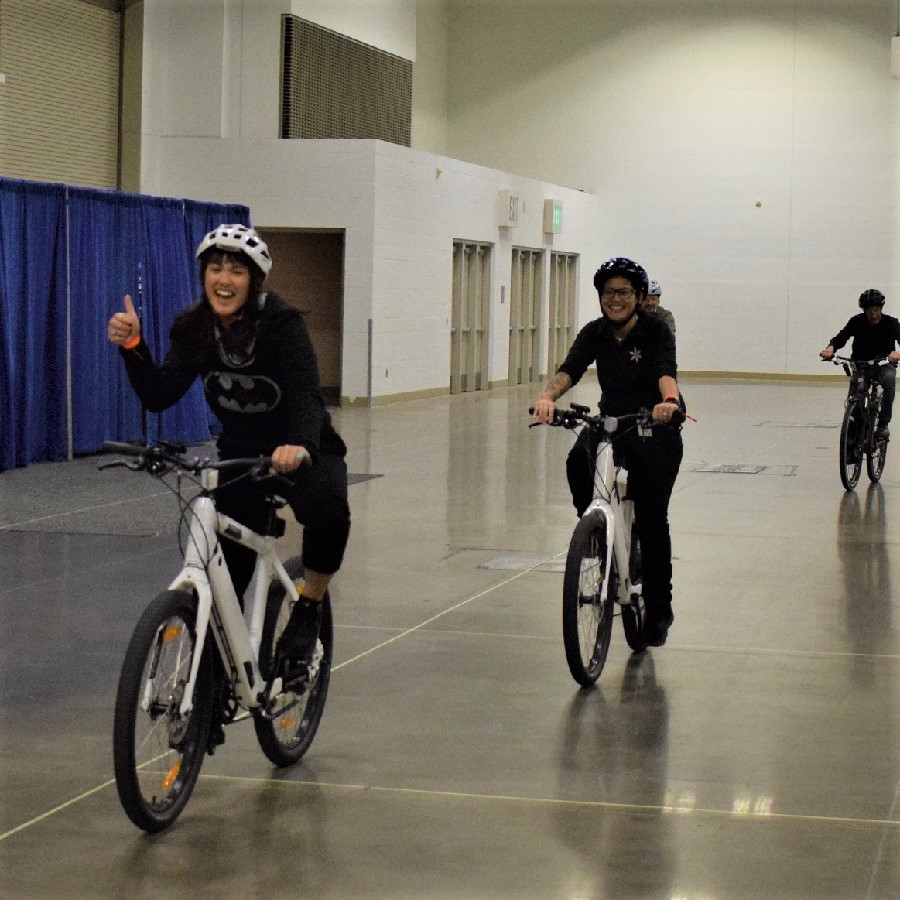 Admission
Advanced online registration for the e-bike test track is also available. For more information about the E-bike Challenge, including vendor information, or to purchase tickets, visit www.ebikechallenge.com.