Congratulations, Zamira Mendoza, from Redwing, MN, our E-bike contest winner!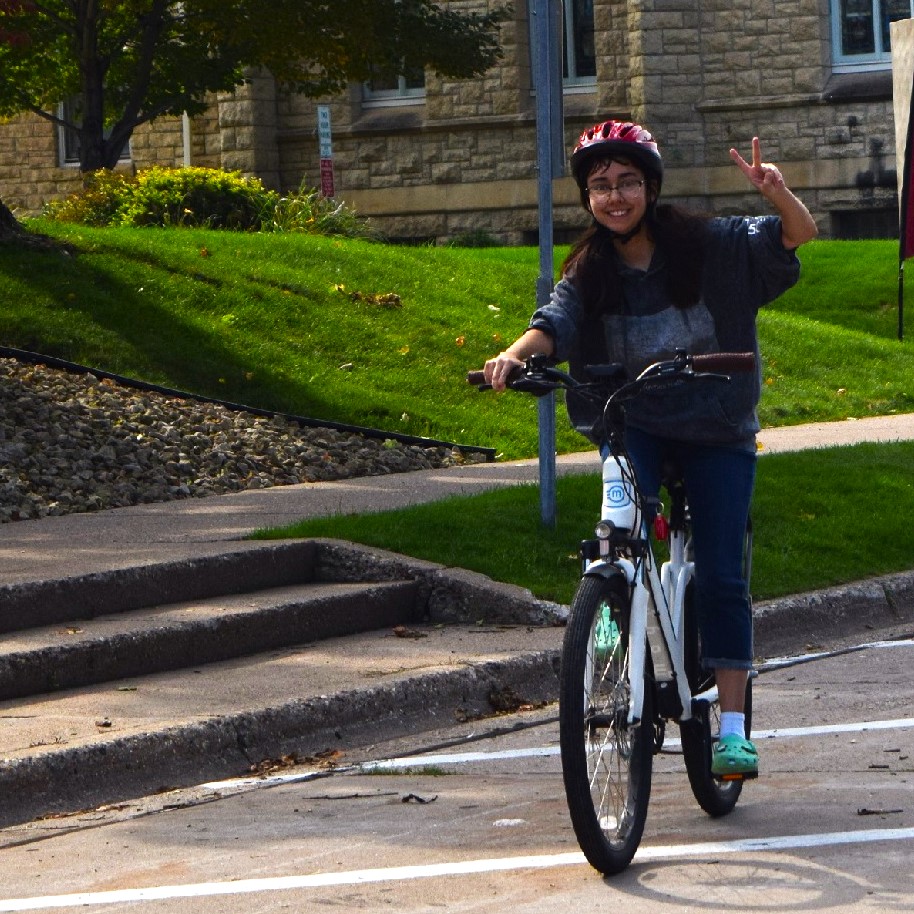 We are happy to announce that Zamira's e-mail was drawn from our pool of e-database of contest registrants. We enjoyed delivering the new Magnum Navigator X from our 2023 Bike/Hike Guide campaign. Seeing her enthusiasm and plans on how she will use the bike was refreshing. She is excited about having her new e-bike to commute to work. Her route will be easier with the many hilly streets and trails along the Mississippi River bluffs. Stay tuned for another e-bike contest in 2024,
About the e-bike contest bicycle.
The Magnum Navigator X is a beautifully designed electric bike, perfect for urban riding or commuting. With a step-thru frame, the e-bike makes it easy to mount and dismount. Add the powerful 500W 48V power system with a fully integrated battery and you have a fun mode of transportation. It is great to climb those hills and make most commutes sweat-free.
Everyone's favorite bike media company is planning for 2024
HaveFunBiking (HFB), started in 2004, sharing news and information on outdoor activities. We are entering our fifteenth year of producing the print and digital Bike/Hike Guide. Check back regularly as we prepare the 2024 edition. You will find the guide full of fun places to ride, helpful tips, and our next e-bike giveaway. When buying an e-bike, check "Helpful tips to consider before buying an E-bike."