By John Brown, HaveFunBiking.com
Now that summer is in its prime, for fun in the sun, lets plan a fun bike trip. While hundreds of people flock to the lakes and local pools for refreshment many, like myself, will find refreshing the soul on two wheels the best way to go. Take a look below at how I plan for an enjoyable bike trip through the summer.
A Short Bike Trip
Just because you are limited on time doesn't mean you need to miss out on riding your bike. You can have fun right around your neighborhood! I have found that a great way to plan a short ride is to first determine a destination point. That destination can be an ice cream parlor, a road you have driven down but never seen up close or maybe a nearby water park? Once you pick your destination, try to link in some sections of bike path, rail trail, or some quite back streets or road, even though they may not be the most direct route to your destination. After you pick a destination and a route the rest of the planned excursion tends to materialize easily.
What To Bring Along
For a short trip just pack water and the tools to fix a flat. These rides usually only last an hour or so but can do a lot to help your peace of mind.
A Long Bike Trip
On a longer bike trip it takes a bit more planning, though it follows the same order as above. Pick your destination with several attractions or points of interest close to one-another. Then, add some bike friendly routes and the rest of the planned  bike trip will materialize. On longer trips, it is also important to make sure your bike Is working well. Lube the chain, adjust the brakes, check your fit, or drop it off at your local shop for service at least two weeks before you plan to depart.
For longer trips, I like to employ the use of guide books (Like our Minnesota Bike/Hike Guide) to find the best places to ride. Once you determine the location, reach out to local businesses like bike shops, hotels, business associations, or tourism boards to find out more details about the area. As I mentioned before, a bike guide is a great place to start planning, but also reach out to local tourism bureau's. Bike paths and trails have become a popular attraction for most towns and visitors centers are more than happy to talk about their bike friendly amenities and usually have the most up to date information. Also consider using software programs like: Ride with GPS, Map My Ride and Strava for more route ideas.
Packing For A Longer Trip
Packing for a long trip is more involved than what a short trip normally requires. If you will be driving a long distance or flying to get to the ride you don't want poor weather to keep you off your bike – so pack for the worst! As an example, I once did a 24-hour long mountain bike race in West Virginia in July and while the race started under sunny skies at 95 degrees, it was snowing on the top of the mountain, that night. Take a look at our comprehensive bike trip list for all the items you may be forgetting.
Bike safety
A great bike trip is a safe bike trip. There is no more important part of bike safety than a helmet that fits. While crashes are uncommon, they do happen and a helmet is the best way to protect yourself from serious damage. Other than the helmet, practice riding safely with hand signals, situational awareness and limited distractions to keep you out of trouble. If you are on a family trip, it's also important to talk to your kids about bike riding safety.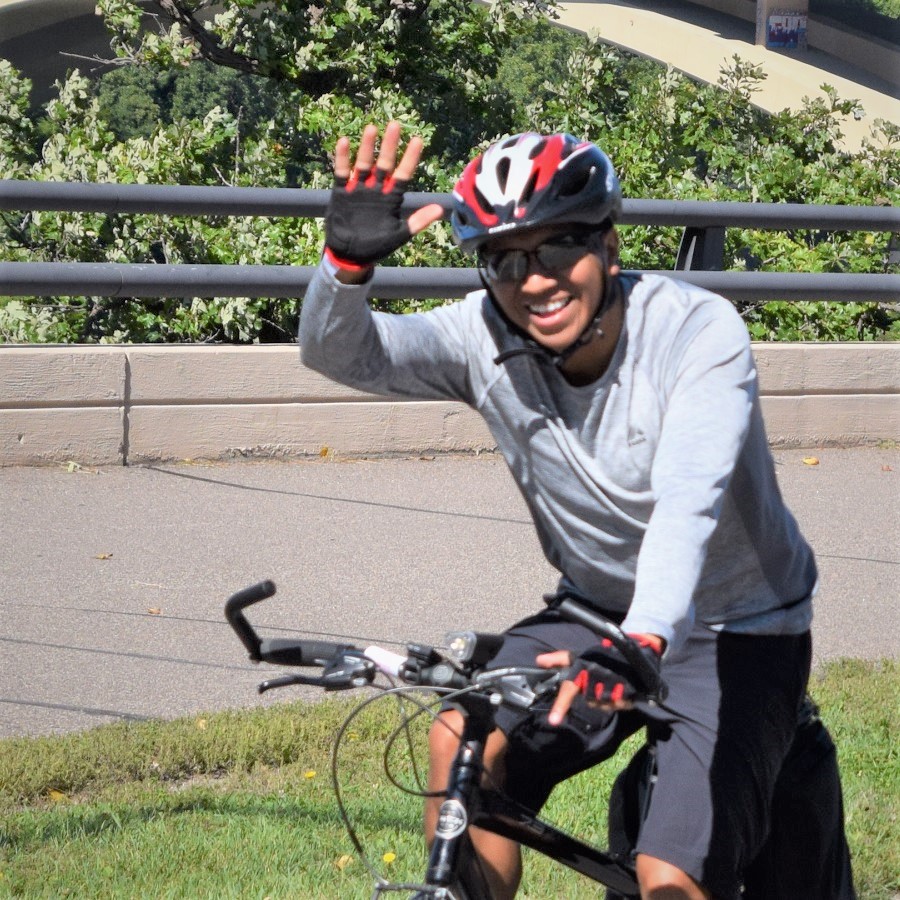 Bring The Bike Lock
If your ride involves time stopping, maybe at a restaurant or ice cream parlor, be sure to lock your bike securely. Follow these three rules when locking your bike. One, Lock it to something secure. If the bike rack or a sign post you plan to lock your bike to isn't secure, you are making a would-be bike thief's job easier. Two, Lock the frame and at least one wheel of your bike. Locking just a rear wheel or front wheel makes it easy for someone to walk away with the rest of your bike. Three, Lock your bike in a well trafficked area. Bike thieves will be less likely to try and take your bike with witnesses around.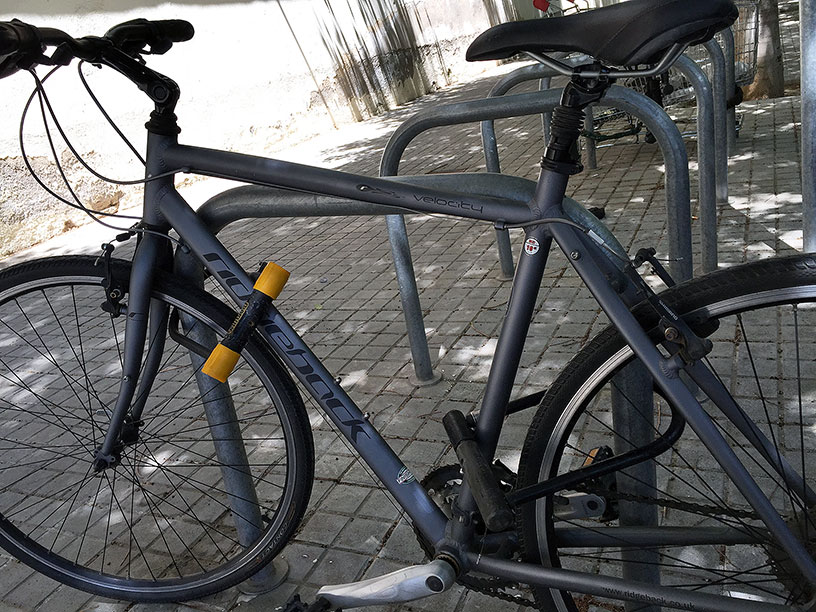 Its All About The Fun
Most important part about making a bike trip fun is to remember, it I all about fun. We all have days that start late, roads that get closed, out of the blue rain falls, and generally stuff that happens. Remember that the bike trip is all about the ride, not necessarily the destination so enjoy your time in the saddle.