by Jodi Schwen
Hicle, Inc., organizers of large electric-assist bike expos in Europe, tied to bicycle tourism,  brings back the E-bike Challenge Minneapolis. A place for consumers to test and compare electric bicycles on the huge indoor cycle track. In its inaugural event last year it was deemed a success with attendees of all ages and abilities test riding e-bikes. Now the E-bike Challenge returns to the Minneapolis Convention Center on April 2 & 3.
What exactly is a pedal-assist bike or e-bike?
An e-bike is a bicycle that has a battery and electric motor allowing a cyclist to ride farther and with greater ease. The bicycle doesn't do all the work, it assists! The bicyclist must pedal for the motor to engage, enabling an easier ride. With a variety of vendors representing dozens of electric bicycle brands at the Challenge. This will allow attendees to ask questions and test ride many styles and types of e-bikes and e-trikes while visiting. Ride models best suited for commuting, recreation riding, hauling cargo, families, and more! You will also find e-fat-tire bikes for winter or off-road riding, along with many e-bike accessories.
Start your E-bike Challenge visit with an e-bike parade
An e-bike runway fashion show will showcase the latest models of e-bikes and
accessories. Dozens of bicycle exhibitors include Bosch, Tern Bicycles, Riese & Müller,
Yuba, GoCycle, will show their latest and greatest in electric bike innovation.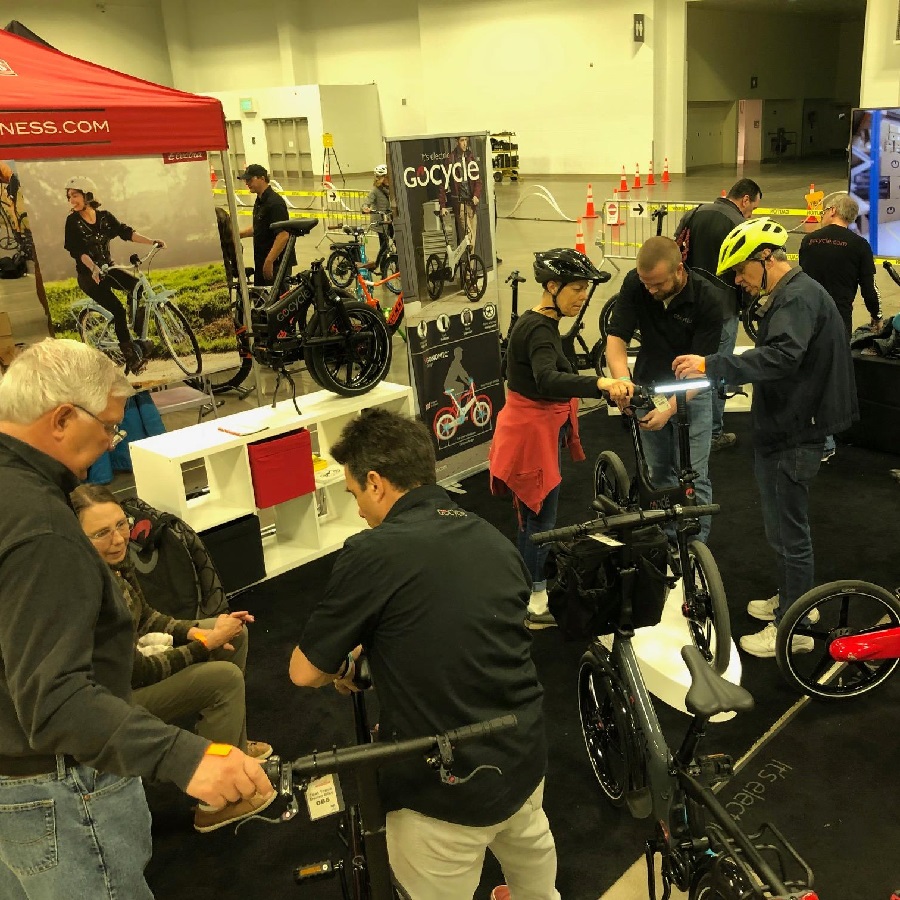 Discover the Hike & Camp area
They're also creating a Hike & Camp; Bike Xperience area in the exhibition hall for vendor
displays including tourism destinations, trekking, mountain biking, and fun activities for kids. Attendees will not only learn about e-bikes but also fun places to ride and routes across the United States and internationally.
Plus you will find an interactive Kid's Area
This family-friendly event will also have an interactive kids' bike test track for ages 16 and
under, a children's scavenger hunt, a bicycle playground with activities, and more.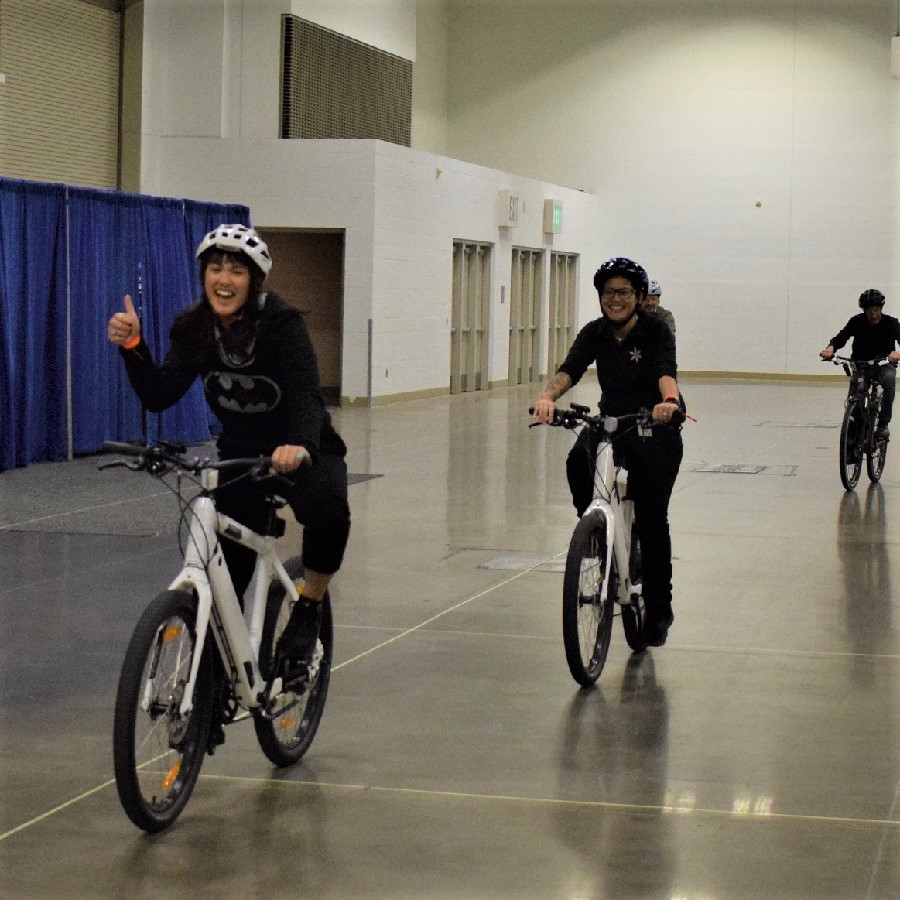 Admission
Tickets for the E-bike Challenge are $8. at the door, and $6. when purchased in advance, online. Children, 12 years and under are free.
Advance, online registration for the e-bike test track is also available.
For more information about the E-bike Challenge, including vendor information or to
purchase tickets, visit www.ebikechallenge.com.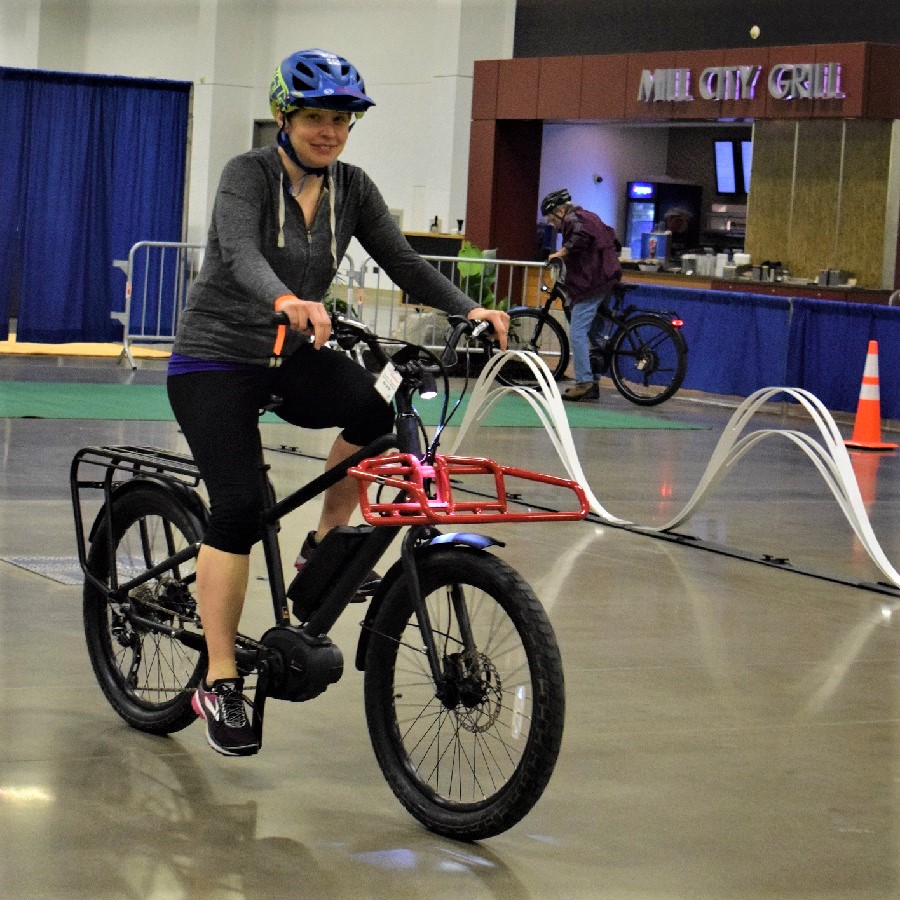 About Hicle Inc.
Based in the Netherlands, Hicle, Inc. organizes some of the biggest European consumer fairs in the world for bicycles and cycling tourism.  Theo Jorna, the owner of Hicle, has been active in bicycling since the early '70s.  At a recent E-bike Challenge in Europe, held in combination with Cycling Tourism and Cycling Sports, the event covered over million square feet and attracted more than 40,000 guests.
"Our 2019 event in Minneapolis was a huge success," said Jorna. "We definitely
capitalized on serving a new and underserved market here in Minneapolis. People want to recreate, to commute, and to run errands via bicycle, and the electric bike allows them
to do all of this for the first time."