From the MN High School Cycling League Race Report
The MN HS League headed to Southern MN for Race #3 of the season. Battling high temps and dusty wind gusts, September 16, mountain bike racers from across the state arrived in Gamehaven to test their skills in the third race of a seven-race series. Here in the photo are Freshman Boys in their D2 Race at Gamehaven | Photo Credit: tmbimages.com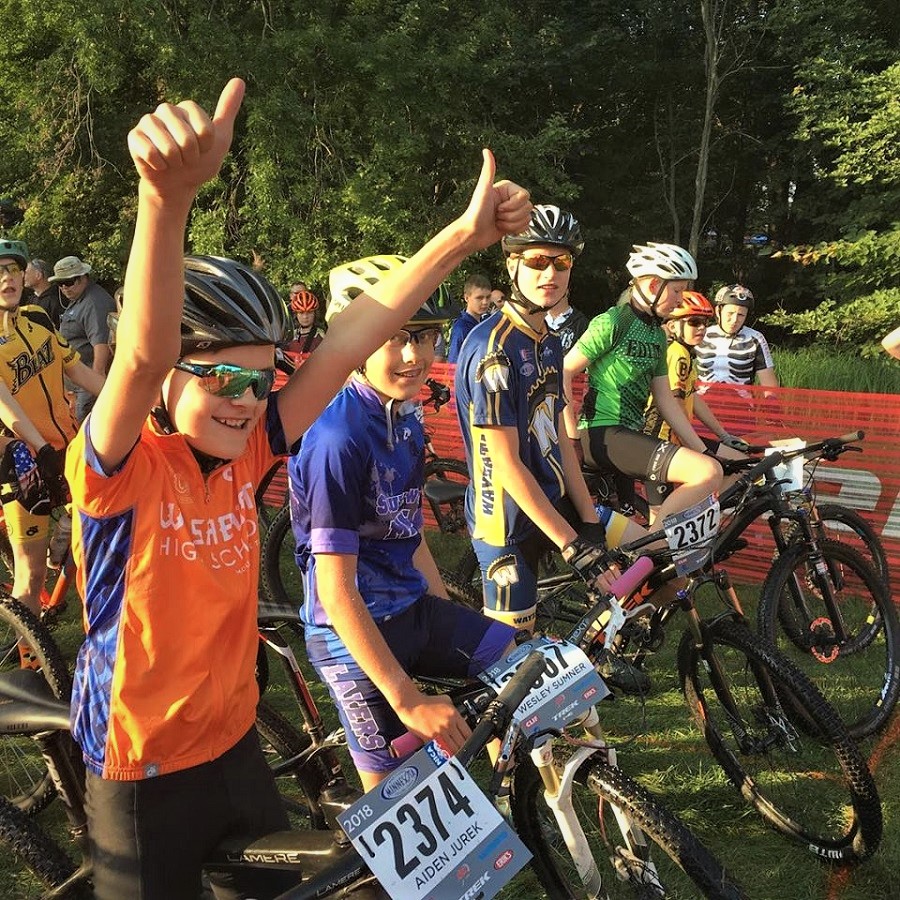 The Gamehaven Trail on the Boy Scout Reservation just south of Rochester, MN is normally open to the public. The trail offers a mix of singletrack and rolling hills; with a bit more elevation, increasing the level of trail difficulty as the season progresses.
RACE #3 – RACE RESULTS AND PHOTOS
With the bye week schedule in place, the number of racers on the course drops from 1,500 to 700. In addition, with a different mix of teams at each race, students get to compete against different racers and the league is seeing a variety of racers on the podiums.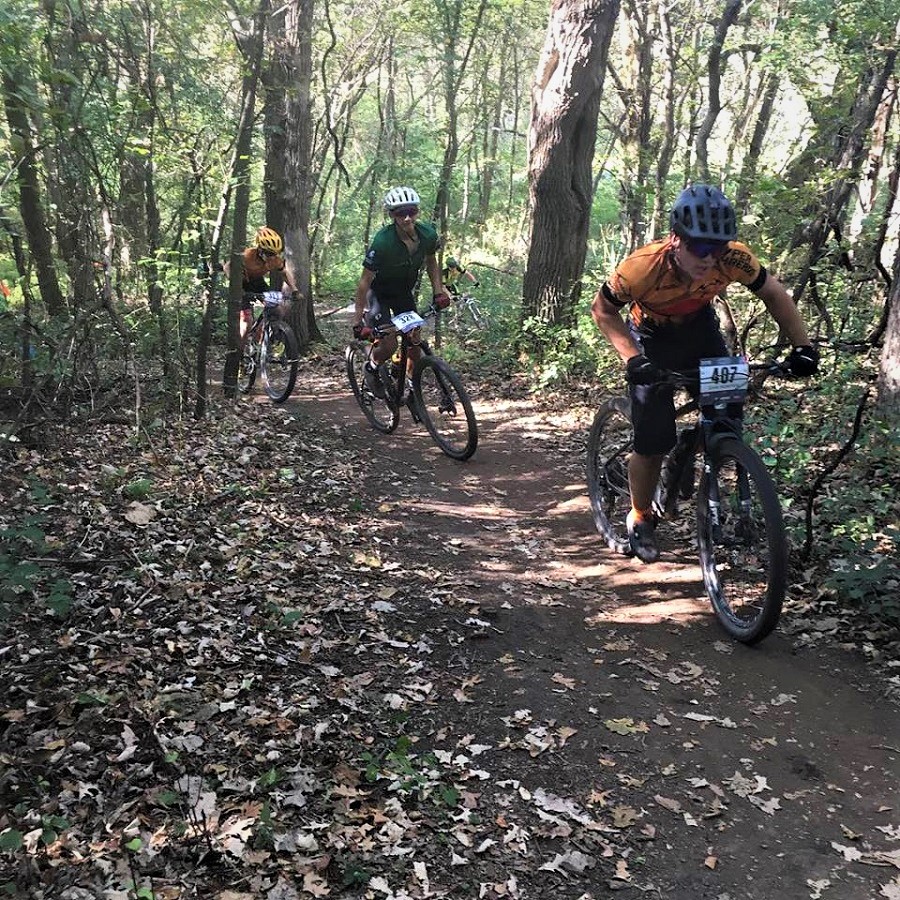 With temperatures over 90 degrees at the height of the day, many of the racers were not only challenged by the trail, but by the heat. Each racer gave it everything to cross the line.
In the Middle School competition in Race #3
Here there are two teams which dominated the podium. Stillwater and Prior Lake. 8th Grade Boys D1, Stillwater had the top 6 spots and in 7th Grade Boys D1, Prior Lake took 4 of the top slots. However, with strong finishes in other MS categories, Prior Lake edged out Stillwater to take home the first place team trophy.
In High School competition in Race #3
Division 1: Stillwater took the first place trophy with Duluth East and Prior Lake, not far behind in points. Division 2: Highland Park, St. Paul beat out Crosby-Ironton for first place in the team competition. Alexandria Area took home the 3rd place trophy.
PHOTOS

View Race Photos. Photo Credit: Todd Bauer and David Markman – MN League Official Photographers.
RACE #4 – Scheduled for next weekend
The next race in the fall Minnesota High School Cycling schedule is Detroit Lakes, September 30th. See more here http://minnesotamtb.org/events/2018-race-4-detroitmtn-2!
Learn more
If you would like to participate or volunteer check out the Leagues web site:   www.minnesotamtb.org/