by John Brown, HaveFunBiking.com
The Minnesota Ironman is going to test you both mentally and physically. For many, just the idea of an event like this is so intimidating it keeps many from even trying. However, you've decided you will be at there with your feet anxiously waiting to pedal either the 19, 25, 45, 55 or 100 mile route, with no running or swimming expected. So, how do you prepare? Well, we're here to help you out with that.
Get the Minnesota Ironman Bicycle Ride into Your Mind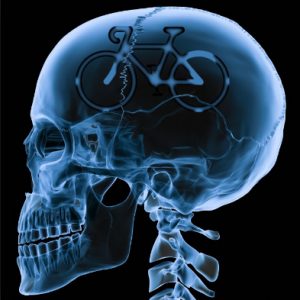 It's been proven countless times in history – the mind drives the body. So, set your mind on the Minnesota Ironman by registering to guarantee you'll have spot. Registering also makes the ride a real goal you can prepare for. It's best to break the preparation process into small parts and focus on them individually. Start by making a realistic plan for the ride. The Minnesota Ironman has many different distances you can choose while riding, but choosing one in advance will help you get ready. Further solidify your plans by getting others to commit with you. Make post-ride dinner reservations, and book your rooms if you're staying overnight.
Get Your Body Ready
Training starts now. Make a training plan based on the distance you intend to ride. Your plan can be as simple as committing to ride 2 times a week or as detailed as planning the mileage, date, and time. Just be sure that plan matches with your mileage goal (example: riding for only one hour a week wouldn't give you the fitness you need to complete the longest version).
Minnesota is currently locked in a winter freeze, so conditions may not coincide with your availability to ride outdoors. But keeping yourself physically active is paramount for this time of year, and it's especially crucial for your training. You can go snowshoeing, running, swimming, cross country skiing, indoor riding (on a trainer), take spin classes, or anything that raises your heartbeat.
The Minnesota Ironman team realizes that undertaking an event of this difficulty can require help. For that help, they have partnered with Coach Bob McEnaney at Total Cycling Performance (link). Bob is available for individual coaching services and also runs bi-weekly indoor trainer rides (Monday & Thursday) at Penn Cycle's Woodbury location. He publishes weekly workouts (Link) on Wednesdays that are a great way to stay motivated.
How to Fit Riding into Your Daily Routine
Most people don't have time to do the things they need to do, (like that home project you swear you will finish this summer). So how do you fit in time to train for the Minnesota Ironman? To start, try not to add too much separate riding time to your schedule. Instead, you can make riding part of your commute to work. Drive part of the way and ride the rest. A normal 30 minute drive could turn into a 15 minute drive and 30 minute ride with a little planning. That way, you only add 15 minutes to your schedule, and still get a ride in. Do it in the morning and the evening and you bought an hour of riding while only adding 30 minutes to your daily schedule.
Also, try adding a ride to your normal downtime. If you have an indoor trainer, ride for one hour a night while watching TV rather than sitting on the couch. It may seem counter-intuitive, but being active is a great way to wind down from a busy day. You will find you sleep better and generally feel more relaxed.
Make Sure Your Equipment is Ready
First step is to bring your bike out of hibernation. Put air in the tires, take it for a spin around the block, and check to see if it's functioning properly. Minnesota Ironman is great because it is the annual kickoff to the riding season, but it also falls around the time when many people begin to think about riding their bike. If you wait until the las minute to drop your bike off for service, chances are, you will be waiting longer than you like for you bicycle. Click the link to read about some of the benefits of servicing your bike in the winter (link).
When you're bike is being serviced it's also a great time to think about making sure your bike fits you properly. It will lower the chance of repetitive motion injuries, and make you more comfortable and efficient. You can have a friend help you (bike-fit ) check the basics or have your shop take a professional look. Both Eric's and Penn Cycle are Ironman sponsors and certified bike fitters.
While you're having your bike serviced and fit you can also find the right clothing and accessories for the Ironman. The weather in late April here in Minnesota can be a mixed bag, so make sure your clothing options include something to keep you comfortable in the rain, wind, cold or sun.