by John Brown, HaveFunBiking.com
With spring officially here, the 51st Minnesota Ironman Bicycle Ride is now just a little over a month away and coincides perfectly with the 30-Days of Biking. If you are not familiar with this international movement to ride your bike each day in April, what better way to crown your achievement. Ride your bike each day through the month. Then on April 30th, gain bragging rights while touring one of several scenic routes (25 to 100-miles) at the Minnesota Ironman Ride, out in Waconia!
Make a Pledge To Do 30-Days of Biking and The Minnesota Ironman
Participating in the 30-Days of Biking is as simple as pledging to ride 30-days in April and sharing your photos and reason for riding with the hashtag #30daysofbiking. What could be a better reason then getting ready for the Minnesota Ironman? Taking the 30 day pledge and then registering for the Minnesota Ironman Bike Ride is an amazing motivation to get out there and feel your best!
Your rides all Count
April is the gateway to summer here in the Minnesota. Average highs are normally in the 50s and 60s that help bring about the emerald landscape that Minnesota summers are known for. Plus, April is the perfect time to integrate biking into your weekly routine. A quick bike trip to the grocery store, a leisurely ramble around the block after dinner, or an adventurous journey into the wilds of Minnesota. They all count towards your 30-Days of Biking pledge. Beyond those rides counting toward your pledge, they also prepare you for the Ironman and the summer ahead.
If you are a bit more ambitious and need some support in your 30-day's or pre-Ironman training, reach out to Coach Bob McEnaney. He's at Total Cycling Performance and a Minnesota Ironman partner. Bob is available for individual coaching services and runs bi-weekly indoor trainer rides (Monday & Thursday) at Penn Cycle's Woodbury location. He also publishes weekly workouts on Wednesdays that are a great way to stay motivated.
Kickoff April the Right Way
There is no better way to get started with your 30-Days of Biking pledge than ridding with others who have made the same commitment. On Saturday, April 1st, meet at the Commons Park, in Minneapolis. Bell Lap Coffee is offering artisan roasted coffee staring at 11 a.m. and a  ride leaves at noon. Surly Brewing, knows how to finish up a great ride. They are hosting an after party for the riders at their brewery (every ride is rewarded with one complimentary beer or beverage).
Is your Equipment Ready?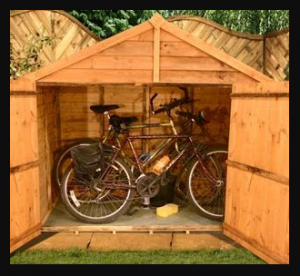 If you haven't done it yet, pull your bike out of storage and do your A, B, C' Quick Check (air, brakes and chain/crank). Start by cleaning it, then Lube the chain, put air in the tires, and take it for a ride. Taking a ride will give you a good idea of how far out of adjustment your bike may be. If your bike is not working well or you need a bit more gear to stay comfortable riding in spring weather, stop by your local shop now.
When you bring your bike into a local shop for service, take time to make sure your bike fits you properly. A good bike fit will lower the chance of repetitive motion injuries and make you a more comfortable and efficient rider. You can have a friend help you check the basics or have your shop take a professional look. Both Eric's and Penn Cycle are Ironman sponsors and certified bike fitters that can help your.
Riding 30 days in April will also expose you to all types of weather. Use the poor weather days to test your riding clothing. Be sure you have the gear you need to be comfortable in poor weather, as you may need it for Ironman Sunday.
With just 30 days separating you and the Minnesota Ironman there is no time to waste. Use daylight savings and the warmer weather to your advantage and ride as frequently as you can. The more time you can put on your bicycle before Minnesota's first major bike ride will pay off. Especially when planning and participating in your #NextBikeAdventure this spring and throughout the summer.