The Driftless 100 Ride Gravel Race  (previously the Volga City 105) is a hilly road race through Clayton County; yes, this race is in Iowa. A short distance from the Minnesota border, you will find beautiful landscapes in one of Iowa's best-kept secret places. If your bike knows-no-borders, and ready to get some training miles in. this gravel race is on Saturday, April 29th. Here, you will find over 10,000 feet of climbing on the 100-mile race course. 
The race is designed to showcase the Driftless region of the state and push even the savviest gravel rider to new heights. Over 90% of the race is on limestone gravel, with about 5% on pavement and 5% on level b/c roads. 
It is not designed to be a mud fest, but it is April in Iowa, and it could be sloppy. With a 100, 50, and 25-mile course, the race will test your skills, a perfect event to train for this spring. 
An added carrot for those who finish the 100-mile course in under 8 hours, you will be awarded a Driftless branding Iron for finishing.  You do have to follow the official course and receive aid only at the aid stations to earn this award.  
Limited to 350 riders, so click here to register before April 15, 2023.
A hot spot to ride gravel throughout the year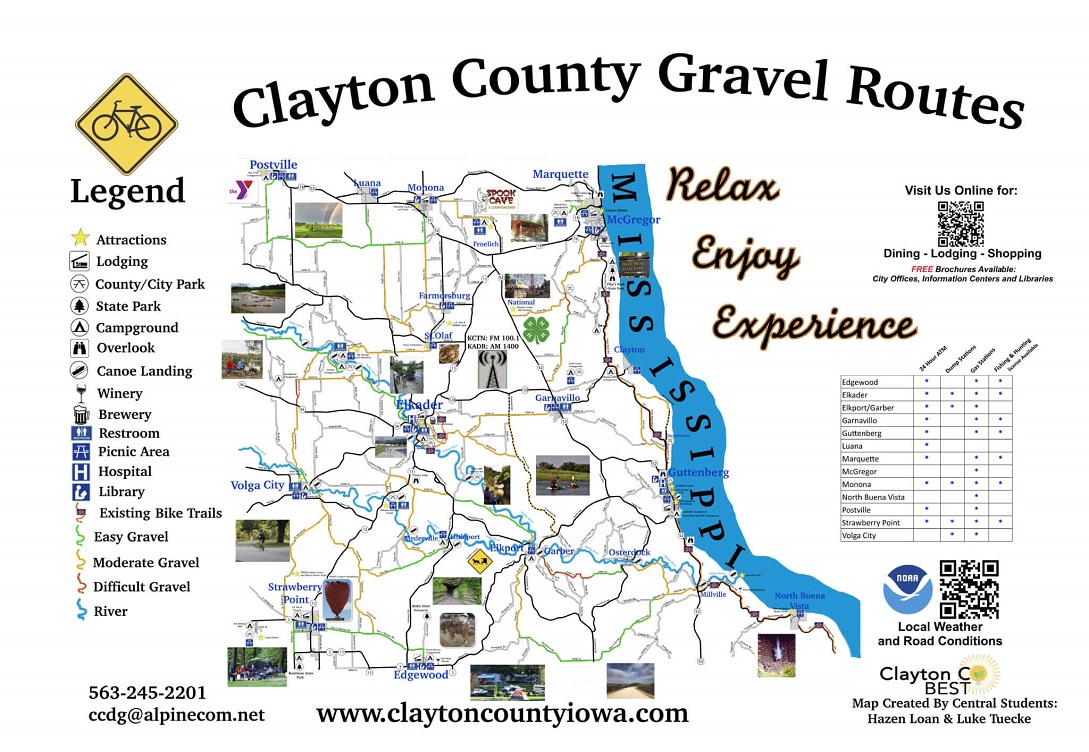 If you can't make it to the Driftless 100 on April 29th and want to experience the area's scenic gravel roads, here is the Clayton Co. Gravel Touring  Map to plan your next adventure. While there, enjoy a brewery, coffee shop, or winery. Or, check out events and entertainment before grabbing a bite at one of the county's fine restaurants and cafés.
While here, expand your knowledge of local history at a museum or browse the fine art galleries. You will also find various retail shops and boutiques to make visiting a family affair.
Visit Clayton Co. with so many gorgeous vi; it is perfect for biking, hiking, and much more.