Are you looking for a family-friendly outing that explores the northwest suburbs, the Brooklyns of the Twin Cities? Enjoy the inaugural Pedal Jam Bike Ride on trails in Brooklyn Center and Brooklyn Park. In conjunction with the Brooklyn Center Health Fair and Brooklyn Park IgboFest cultural festival, the ride will take place on August 12, 2023.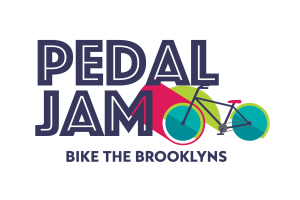 About the Pedal Jam/Bike the Brooklyns Ride
The ride sets the stage for the family to enjoy a bike adventure together, traveling 6.5 miles and showcasing businesses, parks, and residential areas of the two cities. The ride starts at Centennial Park, 6301 Shingle Creek Pkwy, in Brooklyn Center, and ends at the Brooklyn Park Community Center, 8500 W Broadway Ave, in Brooklyn Park.
The Pedal Jam begins at 2 p.m. But come early to check in, collect your number, visit the food trucks, and enjoy the Brooklyn Center Health Fair before the ride starts. From 12 Noon up to the start of the Pedal Jam, you can even get your bike tuned up for free. On the route, riders are encouraged to make stops along the way for fun activities and treats. Then, a the end, at Brooklyn Park Plaza, celebrate with chalk art, popsicles, music, giveaways, and the grand prize drawing for a new e-bike!
After the ride, also visit Igbofest down the street at North Hennepin Community College, enjoying ethnic food, music, and performances until 6 p.m. Prize announcements at the Pedal Jam will be at 4 p.m., and you must be present to win.
Pre-register here
Ride registration is $10 for Adults, 18 and under, is $5 (Youth under 12 must ride with an adult). Click here the Register.
The ride starts at 2 p.m., and cyclists are invited to register on-site, starting at 12 Noon if they haven't pre-registered and have time to collect their rider number.
Minneapolis Northwest Tourism, the tourism marketing affiliate of Brooklyn Park and Brooklyn Center, is the host sponsor. They would like to thank the Brooklyn Park Library, the city staff of both Brooklyn Park and Brooklyn Center, and the police and fire departments.