Tyler Lowthian, HaveFunBiking.com  
With thousands of bicycles stolen yearly, what are you doing to ensure your bicycle's safety?
The most important aspect of a safe and secured bike is having a reliable bike lock. Securely lock it in a well-lit – high-traffic area and have photo(s) along with your bike's serial number and information on where it was purchased on file.
ABUS bike locks to choose
Here we found ABUS, a long-time industry leader in security, with numerous products to protect your equipment when you are not riding. Here are a few ABUS Bike Locks:\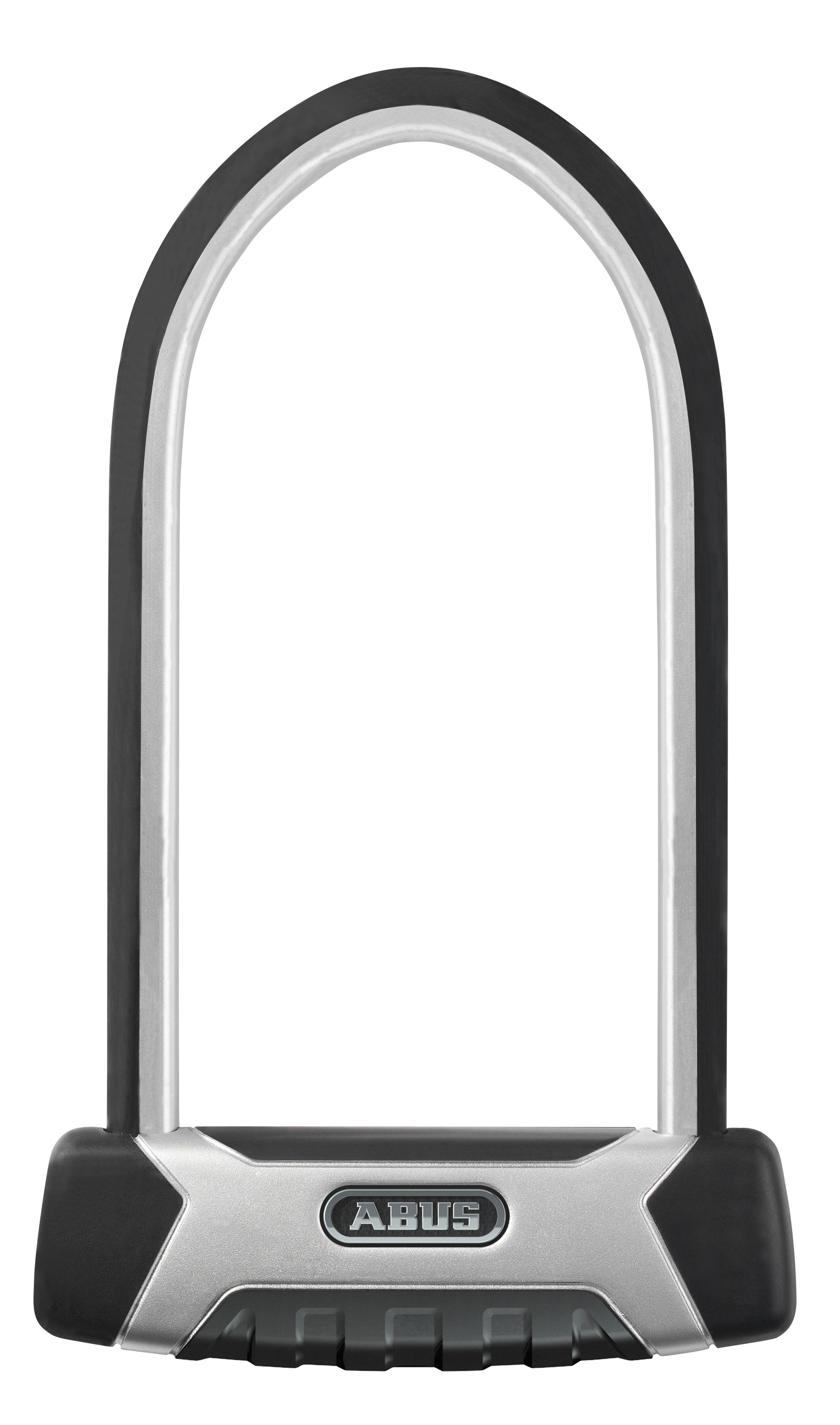 Granit X-Plus 540
The ABUS Granit X-Plus 540 has a 15/15 security rating and is ideal for urban areas. If you need protection on high-quality bicycles, the 540 provides strong protection with a patented 13mm temper hardened steel square, parabolic shackle, and a double bolting shackle/lock body.
With its patented ABUS Power Cell technology providing the highest protection against hitting and pulling attacks and the X-Plus Key cylinder offering extremely high protection from lock picking- the 540 features the most advanced technology available in a U-Lock.
Granit X-Plus U54 Mini 
The U54 Mini features the most advanced technology (the same as the U540) but in a short shackle version. The lock retains the wide profile of its full-size siblings in the Granit X-Plus U lock family, making it ideal for use in cities with reinforced parking meters available for bike parking and where a narrow shackle profile won't fit.
The lock is double-bolting, meaning that any thief attacking the lock with a grinder will have to make two cuts, as opposed to one cut for other brands whose locks are single-bolting.
uGrip Bordo 5700 
Designed in a range of 5 bright colors (black, orange, blue, lime, and pink), the new uGrip Bordo is the perfect locking solution for suburban or low-theft risk locking needs.
An updated, rotating lock body and "snap" closure make the uGrip tremendously easy to use. The rattle-free carrying case mounts quickly to the bike by using the provided Velcro straps or can be screwed directly into the bottle cage mounts, making transportation incredibly easy. A one-touch button frees the lock from its pouch, and a color-coded link and lock body make it simpler to identify the locking side of this lock.
The uGrip Bordo can also be ordered "keyed" with specific coil cables via special order.
Ultimate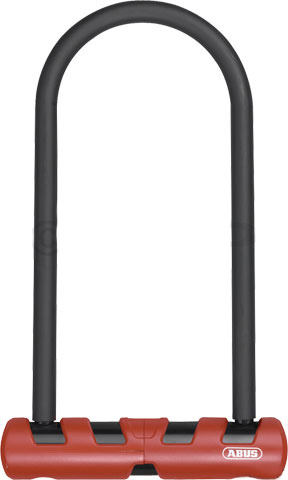 420
Made of high-quality, temper-hardened steel, the Ultimate 420 has a slightly narrower inner width and lock body than the beefier Super Ultimate. The 14mm shackle double bolts into the lock body for robust protection against cutting and torsion attacks.
All ABUS locks feature industry-leading corrosion resistance-perfect for wet, rainy, and snowy climates!
Check with your local bike shop for these models and other products to safeguard your bicycle investment.
It's also a smart idea to register your bicycle through the Minneapolis Police Department or the city you live in. Then, if your bicycle gets taken, call your local precinct and make a formal report. Be sure to include color, manufacturer, model, serial number, or any other identifiable features.
 Pictures and information provided by Joan Hanscom,  ABUS Marketing and PR Manager