This Tuesday, September 22nd, is the first day of fall and international #Car Free Day. Take the pledge, then check all the maps in the latest Iowa or Minnesota Bike/Hike Guide for added riding options.
With warm summer air temps and sunny skies in the forecast, sign-up and try out being car-free while celebrating in your community. In the Twin Cities, @MoveMpls is sponsoring a region-wide event, with a free #ebike giveaway part of the event. Inspired by World Car Free Day, this Tuesday, leave your cars parked and enjoy one glorious day, with thousands of neighbors all moving on bikes or by foot, scooter, transit, or even telework.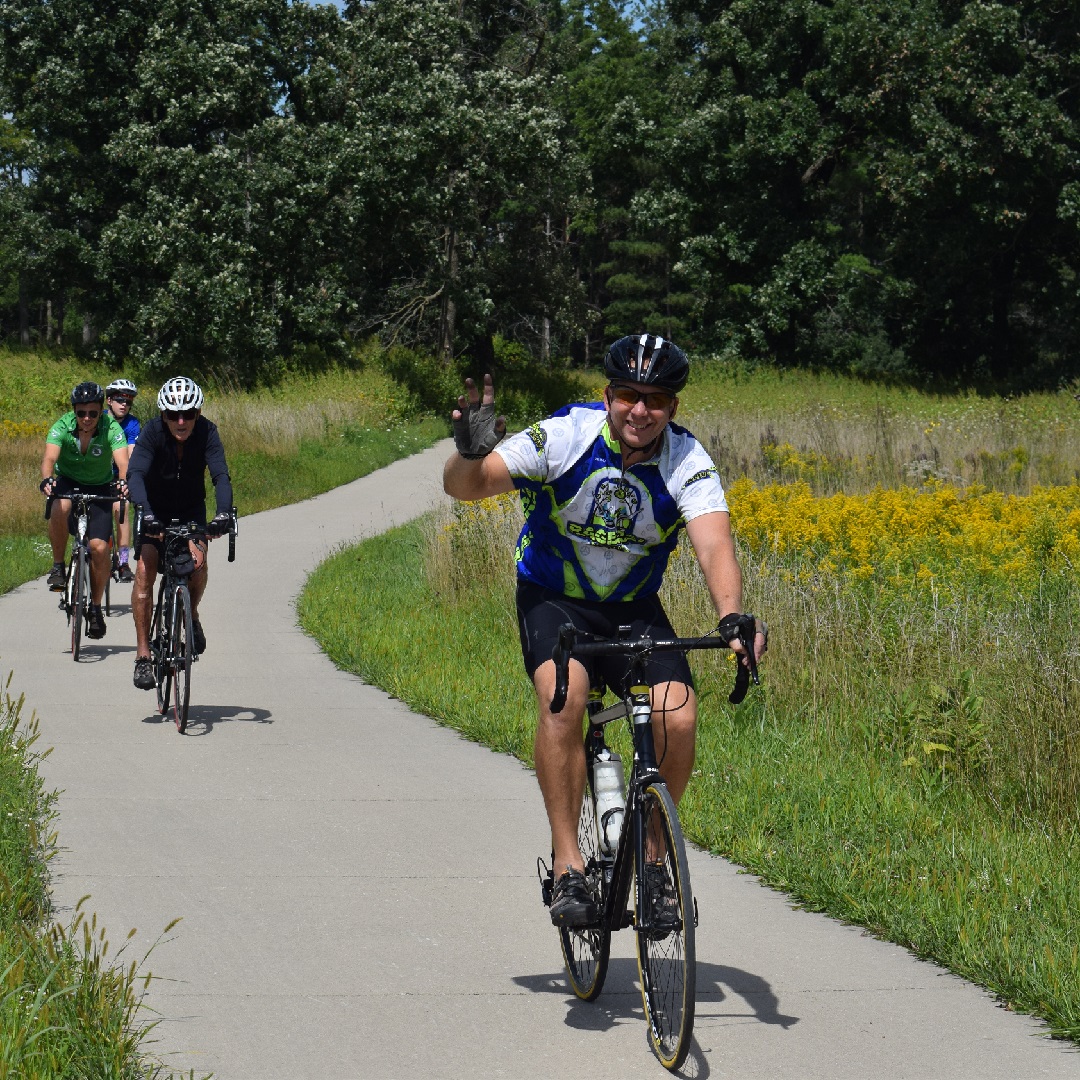 Help show others what's possible on a bigger scale and live entirely car-free for 24 hours on Tuesday, September 22nd. In the Twin Cities, find out how you can be car free and win a  Pedigo electric-assist bike a "Car-Free in MSP"
More on Car Free Day
Car Free Day is a free international event celebrated every September 22nd. People are encouraged to get around without driving alone in cars and instead ride a train, bus, bicycle, carpool, vanpool, subway, or walk. For those that can work from home, telework also counts. Car Free Day is open to all people in the Washington metropolitan area. To participate in this fun and worthwhile event, fill out the pledge form, then go car free or car-lite (carpool, vanpool). Once you pledge, you receive special promotions and are entered into a free raffle to win great prizes!
Car Free Day is organized in various cities throughout the world in different ways, but with the common goal of reducing the number of cars on the streets. The benefit to greater society is a day with less traffic congestion, a greener environment, and reduced gasoline demand. Today, Car Free Day includes celebrations in 46 countries and over 2,000 cities.
Help make Car Free Day a great success. Take the free pledge today!
About Move Minneapolis
Move Minneapolis is a leader in sustainable commuting. They also help downtown Minneapolis employers maximize success and employee satisfaction while reducing drive-alone commutes. By guiding building owners and managers in implementing world-class commuter amenities. They also advocate for commuters and residents who wish to live their green values every day.
Please join them in moving Minnesota in a new direction, one commuter at a time.