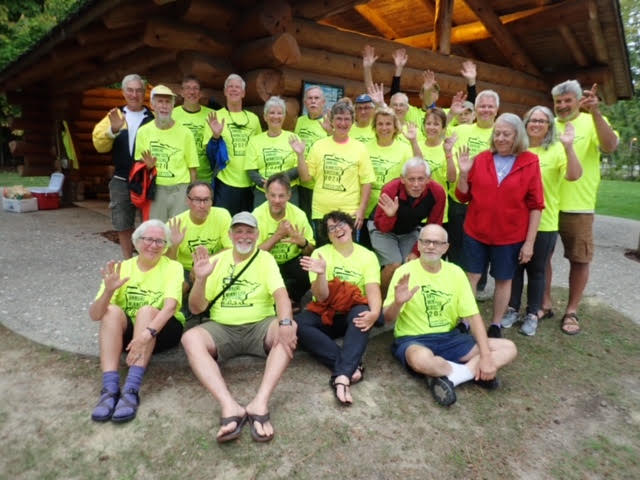 RideMN1 conducts an annual bicycle ride across Minnesota each September.
This year's route begins in Twin Valley on September 10th and ends in Duluth on September 16th. Stops along the route include visiting Fosston, Bemidji, Federal Dam, Hill City, Palisade, and Cromwell. Seven days of riding for 330 miles.
About  RideMN1 Inc.
We are a nonprofit cancer awareness organization that encourages healthy lifestyles while conveying the message that we are winning the war against cancer. As an awareness group, no fundraising is required.
The RideMN1 Details
This ride provides 7 nights camping (including Saturday night in Twin Valley), 21 meals (including the pre-ride banquet Saturday night in Twin Valley), hot showers, luggage transport, SAG support, online mapping, daily hardcopy maps, marked routes, commemorative T-shirt, and more.
Saturday (9/9) is our optional warmup ride from Perley, Minnesota (on the Red River and North Dakota border) to Twin Valley – 31 miles. We will transport Riders and their bikes to Perley – leaving Twin Valley at 2 pm.
Please visit our website (RideMN1.org) for full details, including registration and transportation options to/from the beginning/end points. We are a relatively small group with registration limited to 30 Riders, opening February 1st.
Join us for a different bike tour – no circles or loops for us; we are on a mission – "We Are Biking To End Cancer."